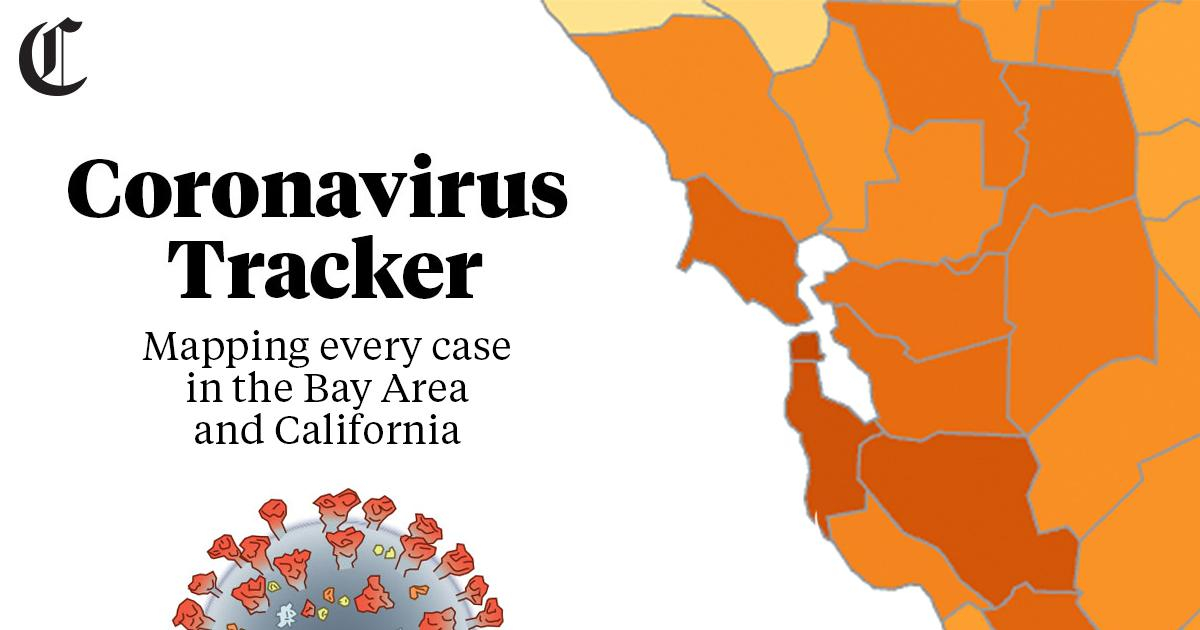 How many people are hospitalized?
The number of people hospitalized with COVID-19 in California and in the Bay Area is a small percentage of the totals reached during the winter surge when more than 20,000 Californians were admitted with virus-related symptoms. Hospitalizations and ICU availability were key numbers used to determine the level of restrictions while California was shut down and will continue to be monitored.
Due to limited testing capacity, not all hospitalized patients with COVID-19 symptoms have been tested. While not all suspected cases will ultimately test positive, including these patients may give a more comprehensive picture of the demands on hospitals. Even with suspected cases included, hospitals have not seen a surge in virus-related patients as feared.
About the data
Update: Starting Sept. 28, the data powering the charts and maps on our Coronavirus Tracker come from a collaboration between journalists at The Chronicle and the Los Angeles Times.
The Chronicle is compiling an up-to-date case count from several sources. The Centers for Disease Control and Prevention updates its confirmed case count on its website. That is a broad list that breaks down all U.S. cases and deaths. The California Department of Public Health reports new cases in the state daily. Individual counties in California report new cases as they are confirmed by testing. The tracker may not match case counts from the California Department of Public Health due to 24-hour lags in reporting at the state level. Errors in data from state or county reporting agencies will be corrected as soon as possible and may result in changes to daily case totals.
The Chronicle tracker includes only cases of people who have tested positive for coronavirus – there are almost certainly many more cases among California residents who have not been tested. Maps show cumulative case counts, and do not differentiate between people who have recovered and people who are actively ill.
Up to 20 people who tested positive for the coronavirus while under quarantine at Travis Air Force Base and were transferred to Northern California counties for care are not included on the California map. On March 12, The Chronicle changed how some of those individuals are counted, and removed 10 cases from county totals. The change in counting is reflected in the overall total for the Bay Area as well as some counties.
Findings signal earlier start to U.S. outbreak: An autopsy report showing that the first death linked to COVID-19 happened Feb. 6 in Santa Clara County and not Feb. 26 in Washington supports research indicating that the outbreak began in the United States much earlier than we knew and before health officials began tracking data.
There were 300 cases reported in the Bay Area when shelter-in-place orders were put in place on March 16. But studies and disease models suggest that more than 10,000 people in the Bay Area likely were infected by then. That research, along with the earlier death identified in Santa Clara County, indicates how far behind the U.S. was in recognizing the outbreak of the virus.
Auto Amazon Links: No products found.