Traveling is a modern lifestyle. More and more travelers tend to book online in this tech-savvy world. For travel-related business owners, having a good website has become a necessity. To help you out, we've listed 30 of the best travel website templates. Best of all, all of them are free to download! 
10 HTML Travel Website Templates for Free Download
1. Sealine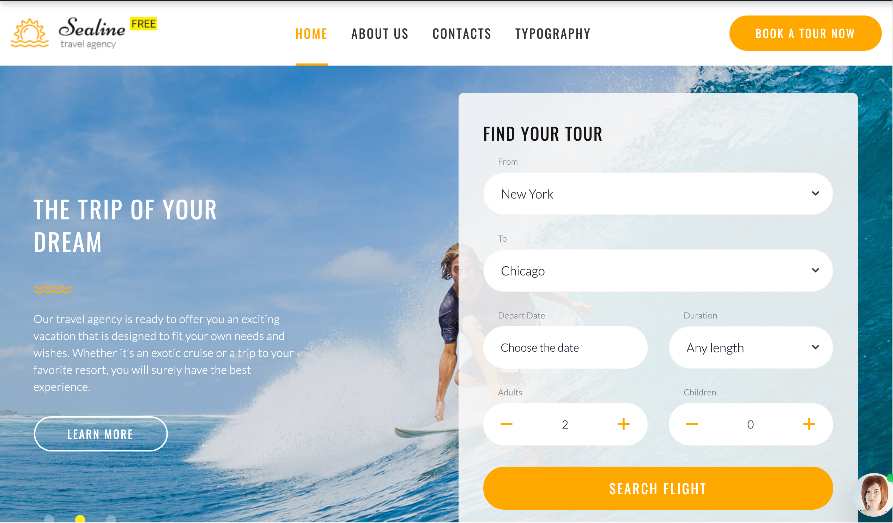 Sealine is a totally free responsive HTML5 theme for travel agency website templates. It is very well organized so you can easily customize it to your needs. Among all the free templates, it is probably one of the best templates available that I've tried. 
2. Wonder Tour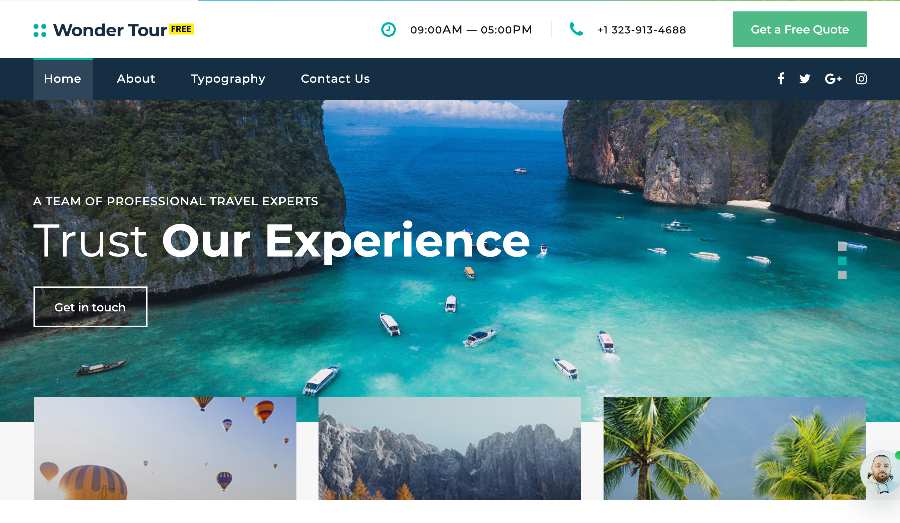 Wonder Tour is a free jQuery HTML5 template for travel agencies. It is professional, adaptive, and fully responsive. It comes with multiple pages that feature spectacular animation and beautiful bright design. Wonder Tour contains all the key features that will help you easily start your site with fully functional services.
3. Your Trip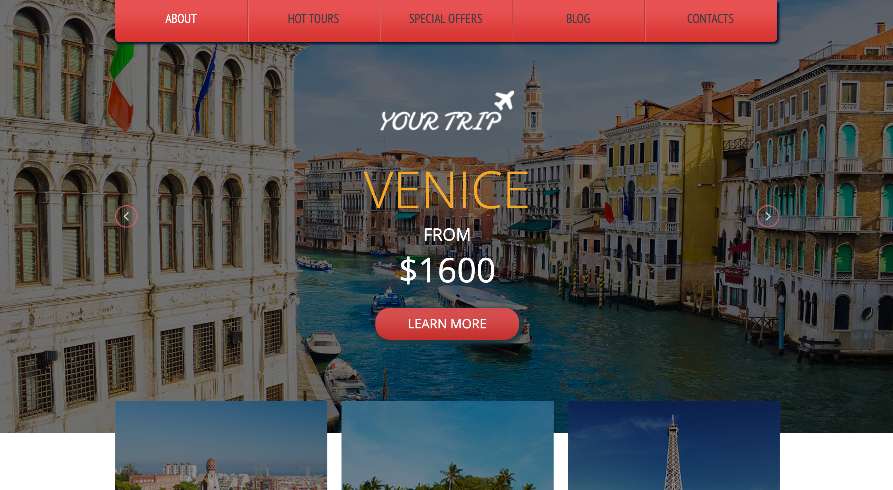 Your Trip is a free responsive website template that is perfect for websites of vacation booking companies and other travel agencies. The whole layout is simple and clean. It also has a bold image header that can help attract potential customers. 
4. Travel Agency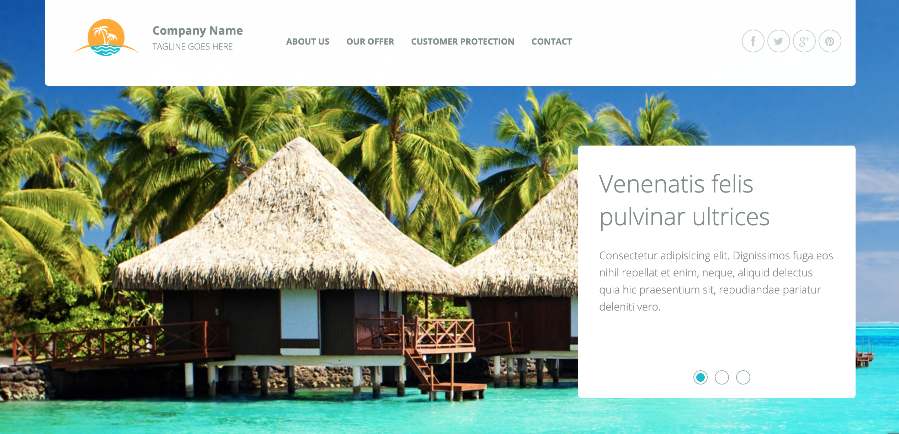 Travel Agency is a very useful responsive travel website template. It is retina ready and built with HTML5 and CSS3. It features a vivid style, which is perfect for any vacation themed site. In addition, it can be easily edited to suit any industry you are working for.
5. Venue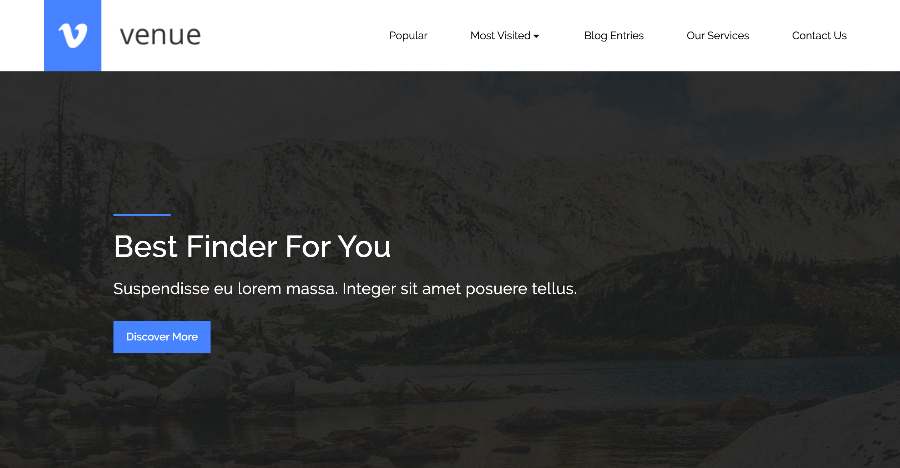 Venue is a multifunctional, highly responsive, and 100% free HTML travel website template. It consists of a number of easy-to-see components such as drop-down menus, search form, carousel items, pricing tables, popup model contact form, etc. 
6. Journey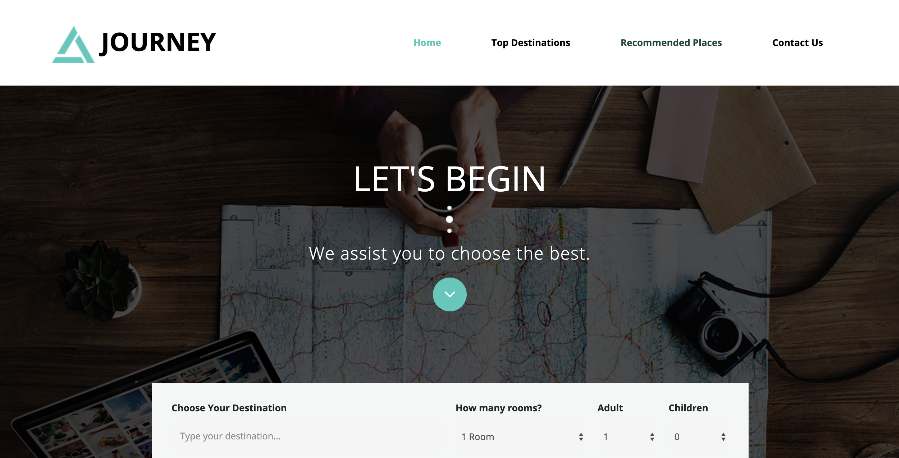 Journey is a totally free travel and tour HTML5 template. It features a very useful HTML form for check-in and check-out dates. It also contains a set of content tabs for different continents of the world. You can download and customize it for any travel-related website free of cost. 
7. 409 Travel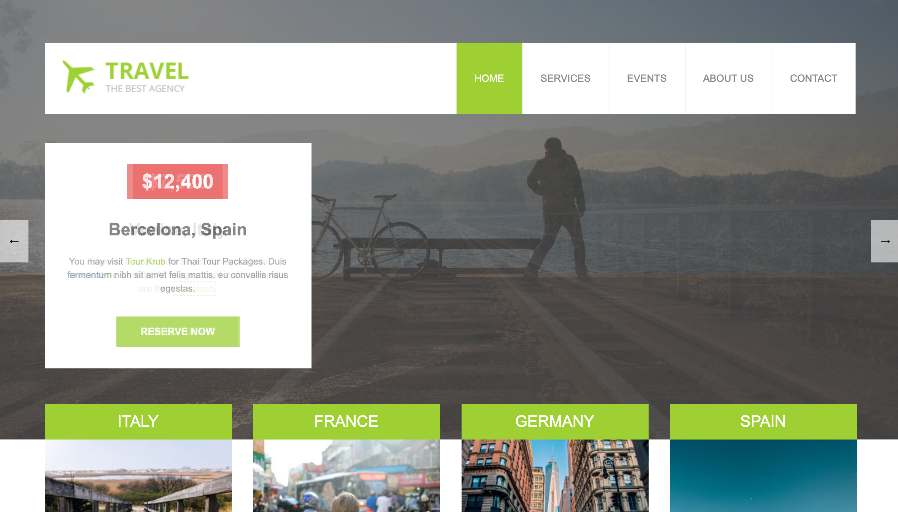 Travel is a responsive and simple HTML5 template with a green color theme. It can be used for designing all kinds of tour websites. There are 5 pages provided for different sections and columns. In addition, its homepage features a nice image and several content sliders.
8. Travel Forum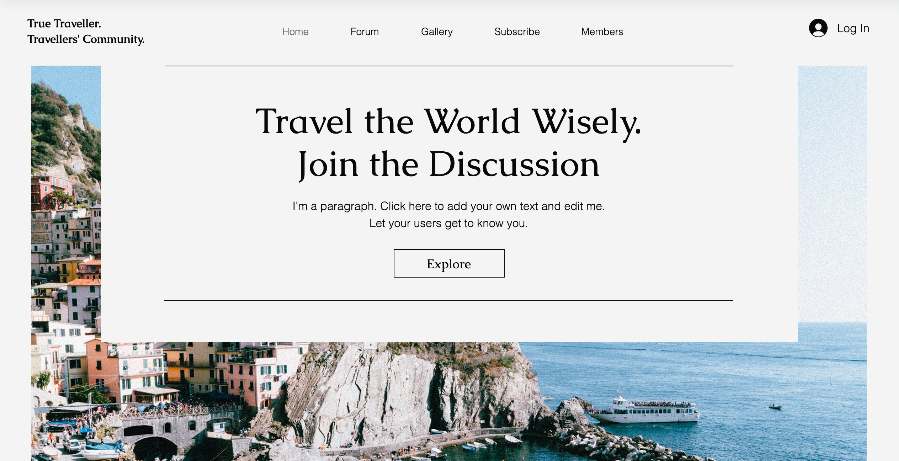 Travel Forum is a highly responsive HTML travel website template. It has no redundant coding so you can use it to create websites with high performance. It also comes with a booking feature and filters that allow your clients to find the best option fast. Besides, it supports high-quality images and allows you to present pictures and images for a wide audience.
9. Airlines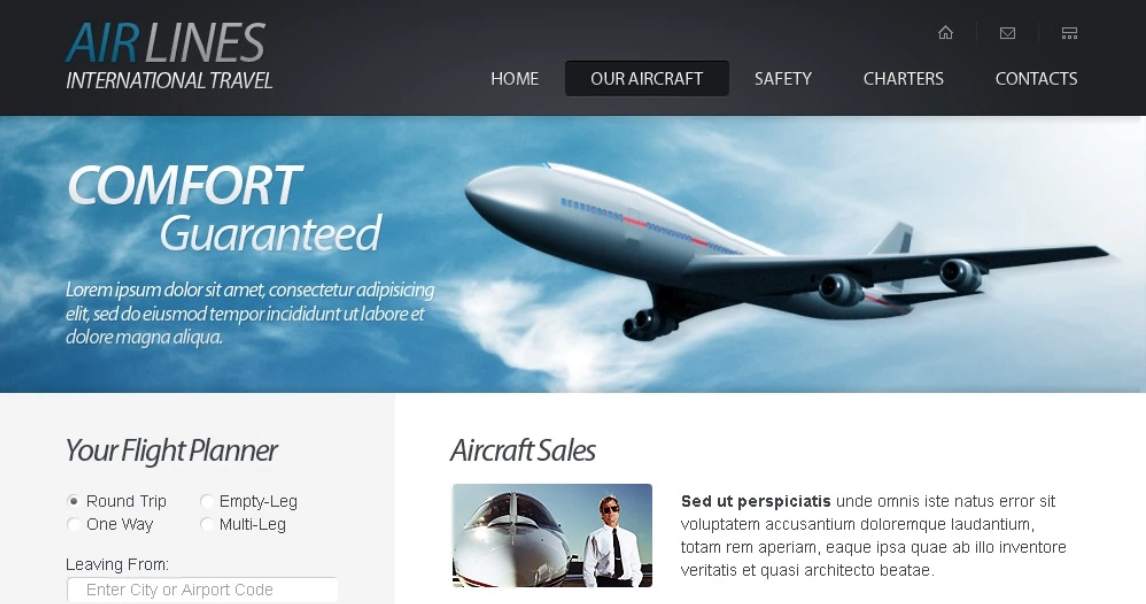 Airlines is a free HTML5 Website Template, especially for airline companies.
As a brand new freebie from TemplateMonster, Airlines is one of the best free HTML5 website templates for airline businesses. In addition, you can also download a package of the free air transportation template with all PSD source files included. All of them can easily be customized the way you want.
10. Vivamus Iacinia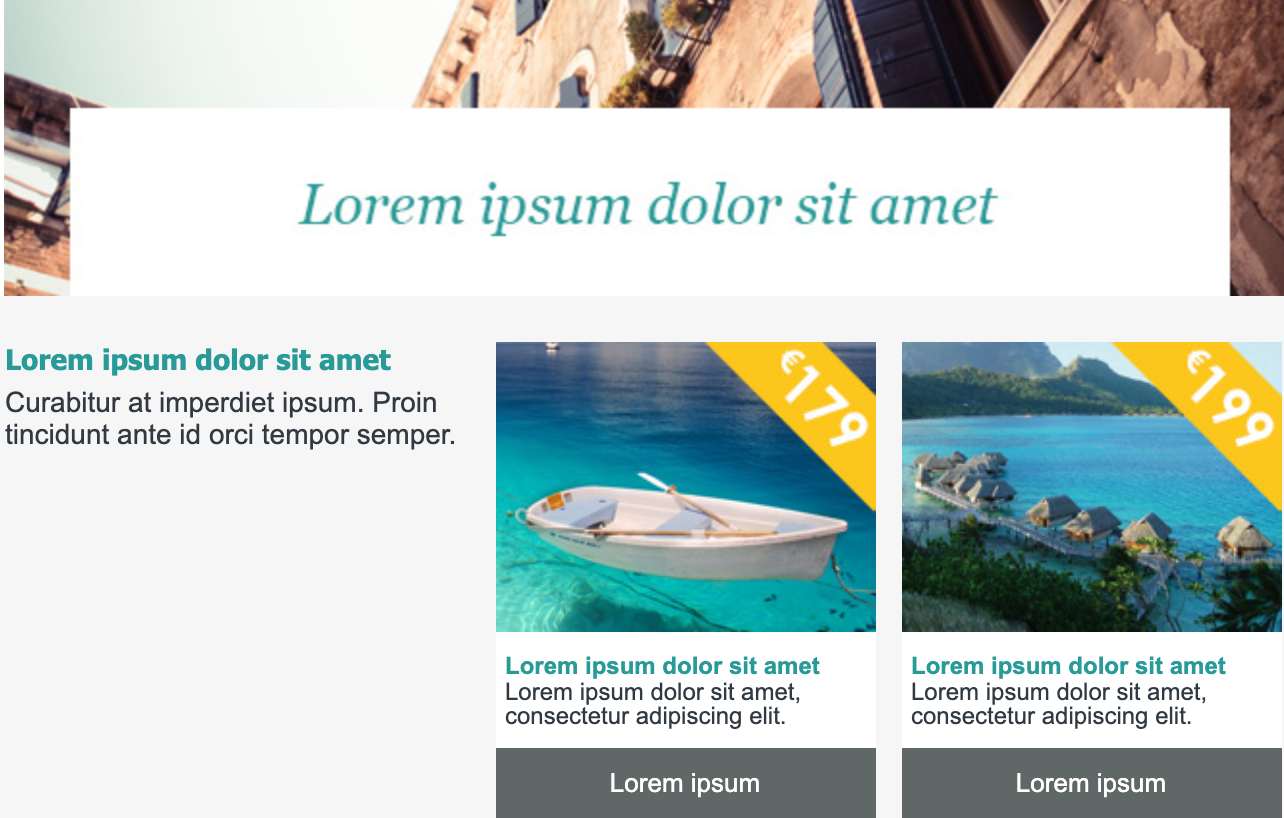 Vivamus Iacinia is a free travel agency email template that is light, simple, and responsive. If you need an email template for your travel agency business, then do not miss this one. Not only is it free, but it also features a gorgeous, modern, and simple layout to ensure that you can entice email subscribers to visit your website for more information.
7 Bootstrap Travel Templates for Free Download
11. Avalon
Avalon is a free Bootstrap travel template. It has a number of unique features that make it one of the best templates for your travel website. These features are full-width layout, event listing, one-page design, high responsiveness, tables, etc. It is also based on alternative masonry blocks.
12. 475 Holiday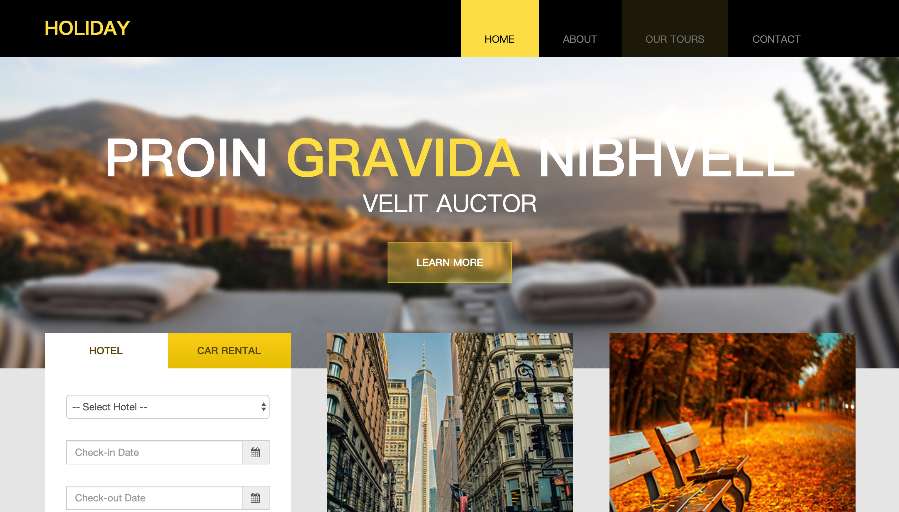 Holiday is a great Bootstrap v3.3.5 responsive HTML layout for travel and tour websites. The home page includes an image slider, check-in form and popular destinations. 3 other pages are included. Yellow, black, white, and light gray colors have been used in this template. You can customize this template for your sites. The homepage can be used as a landing page.
13. Travel Products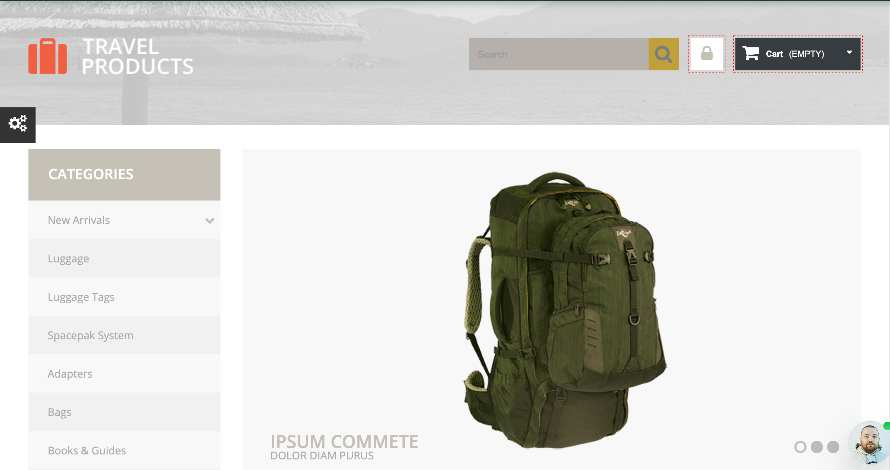 Travel products is a free travel store Prestashop template. Travelers might need bags, backpacks, trunks, and other travel stuff. Travel Products can help you to quickly create an online store website with unusual sandy yellow elements.
14. Listing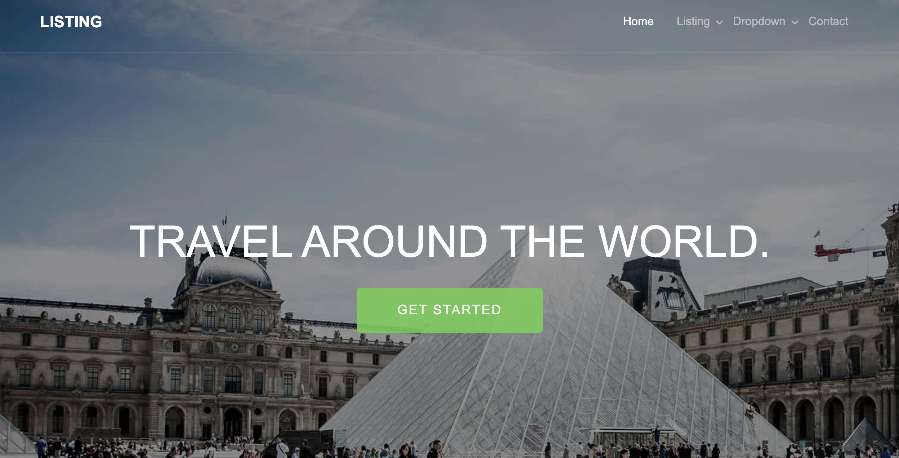 The Listing template is simple, clean, and beautiful. Its Bootstrap CSS layout is mobile friendly and looks great on any device and screen resolution. Best of all, it is 100% free to download for anyone. You can edit and use this HTML CSS layout for any commercial or non-commercial sites.
15. Luxe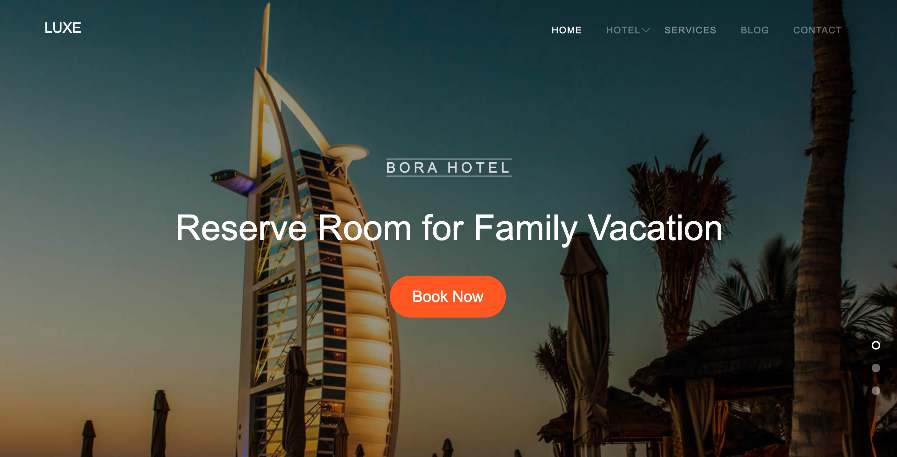 Luxe is an excellent free Bootstrap template which is ideal for a hotel website. It features high responsiveness and mixed columns. This template is configured to help users to create a memorable website in a matter of minutes.
16. Travel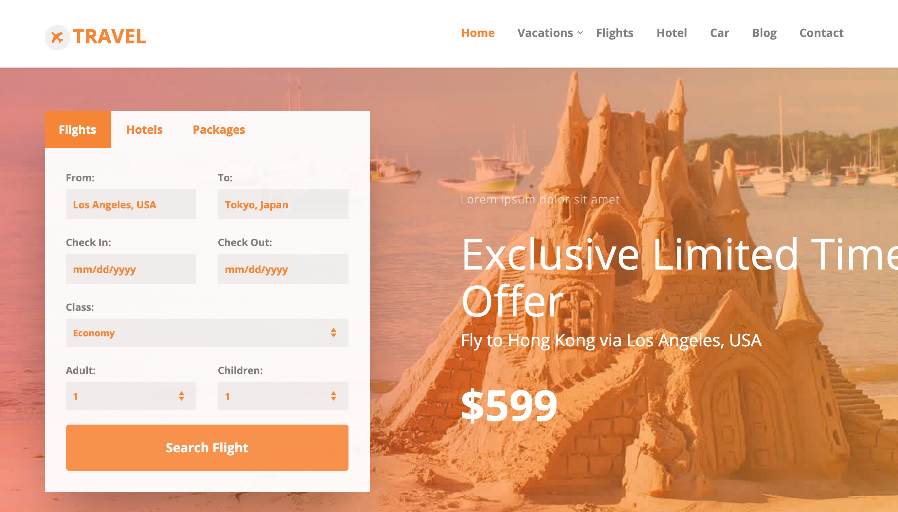 Travel is a beautiful free travel website template for travel agencies. It contains a fixed form for customers to book flights, hotels, and packages. It is powerful and will definitely make your website fabulous.
17. Runover Everything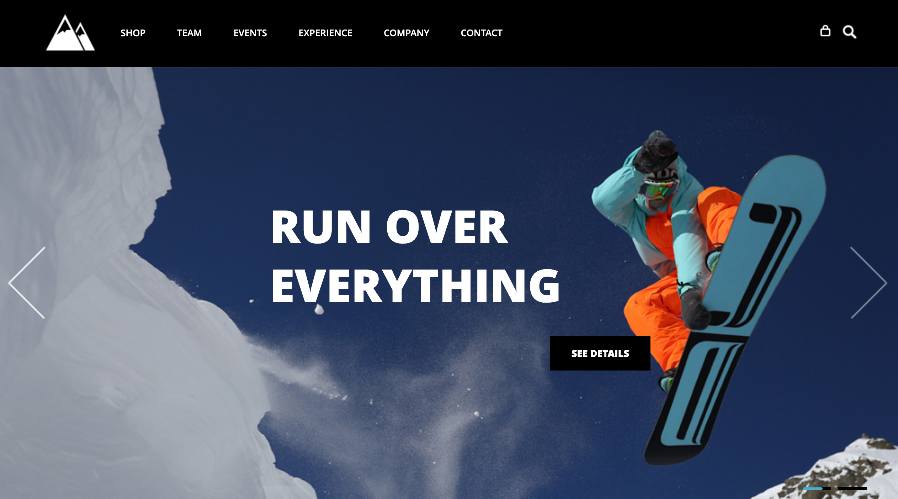 Are you ready to go snowboarding on your vacation? Check out this amazing Bootstrap website template. Your customers will love to buy those beautiful snowboards.
5 Responsive CSS Website Templates for Free Download
18. Traveler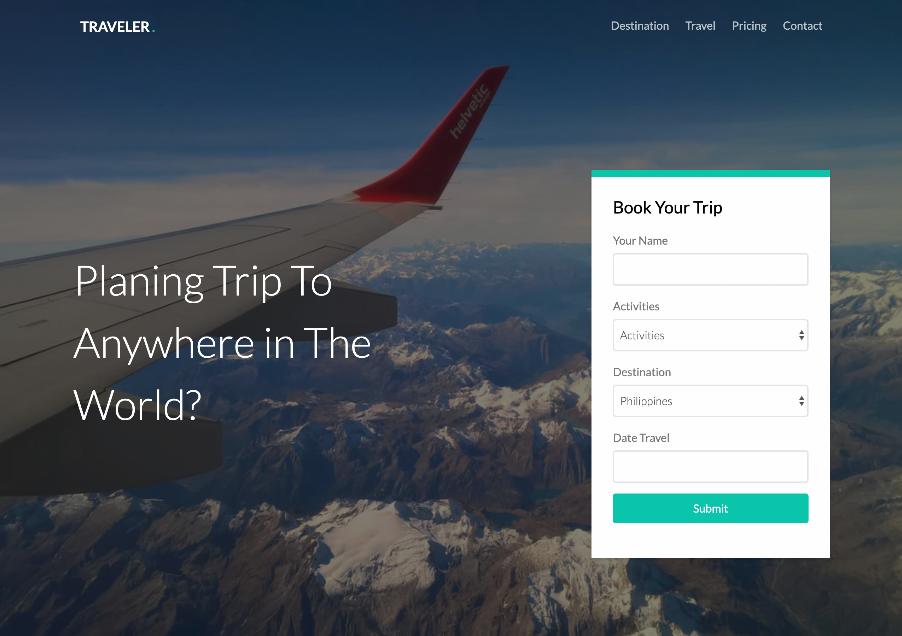 Traveler is a responsive, good-looking, and absolutely free CSS travel website template. It comes with a simple yet powerful layout, menus, and forms. Traveler is perfect for websites which deal with business, holidays, travel, or other online services.
19. Travel Consultant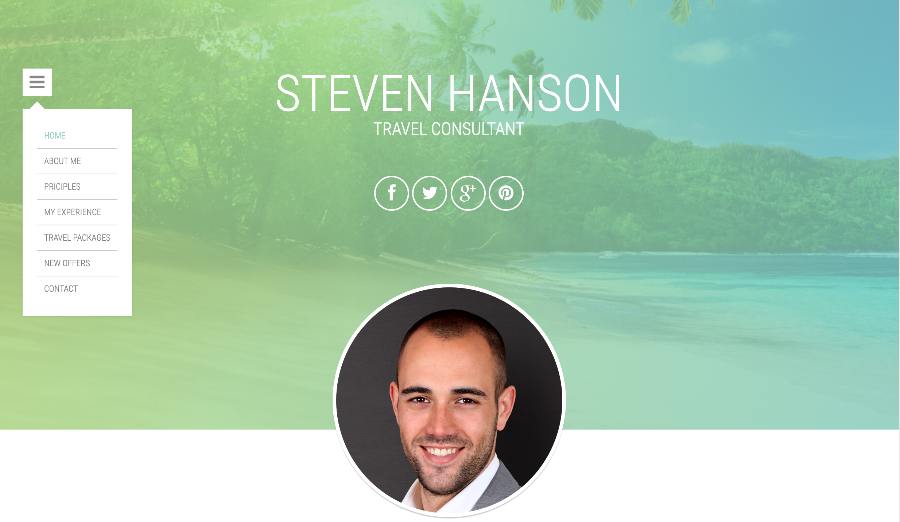 Travel Consultant template is built with HTML5 and CSS3. It is fully responsive, retina-ready, and has a hidden navigation bar. It features a tropical yet professional style so you can showcase the most important aspects of your business. Although it is originally designed for a travel consultant, it can easily be edited to fit your needs. 
20. Glozzom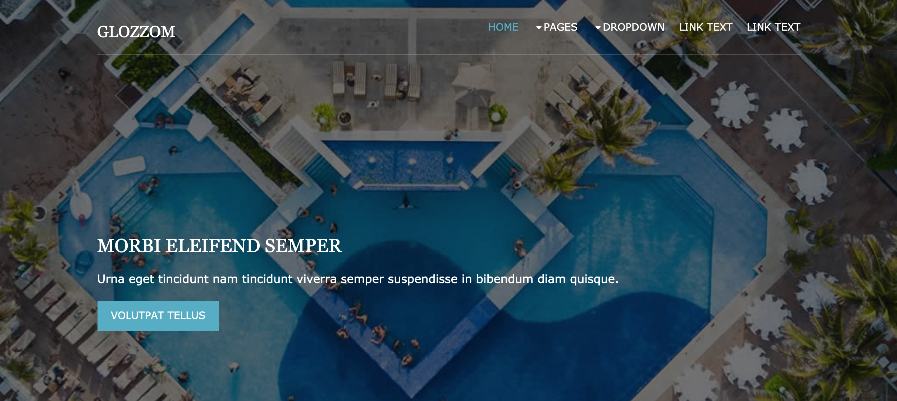 Glozzom is a free Multipurpose CSS website template. It is perfect for real estate, service agencies and travel websites. 
21. Outing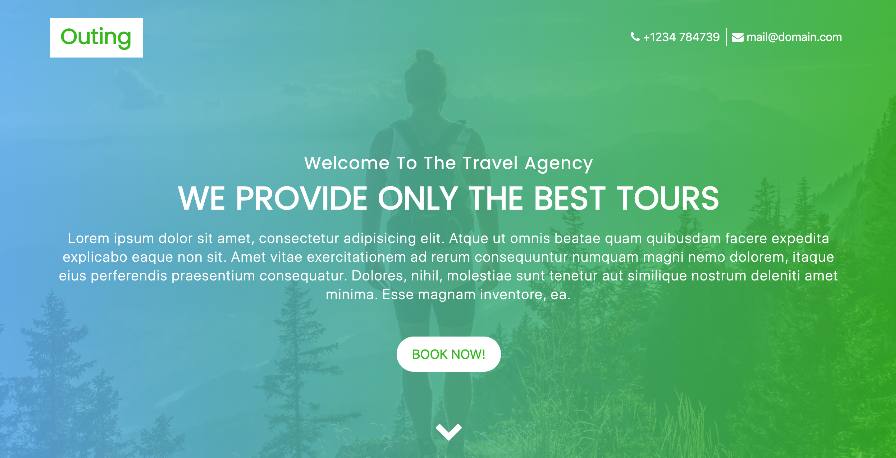 Outing is a totally free template for travel agencies. It features great layover effects and you can use it to create a website with a beautiful parallax effect. It is fully responsive and offers a great interface on devices with different screen sizes.
22. Travelic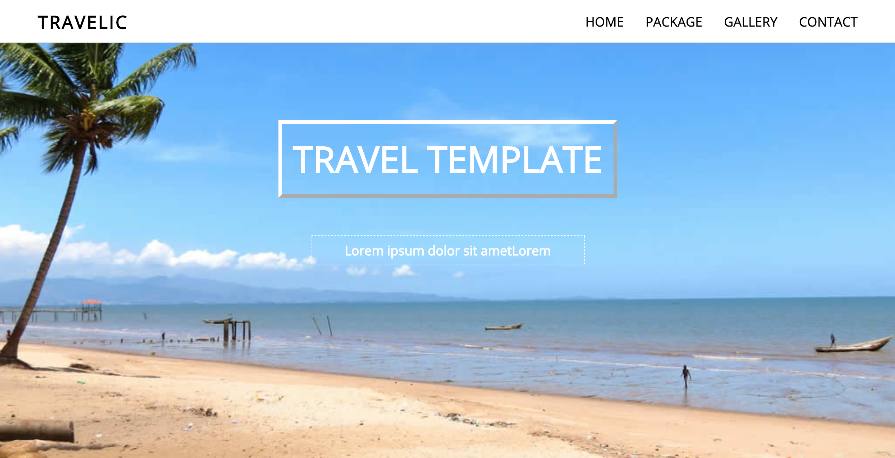 Travelic is a template that is thoughtfully designed for travel websites. It has a number of amazing features that can perfectly showcase the most important aspects of your business. Travelic is cross-browser compatible and responsive – it will look great on any device.
3 WordPress Travel Templates for Free Download
23. Travelop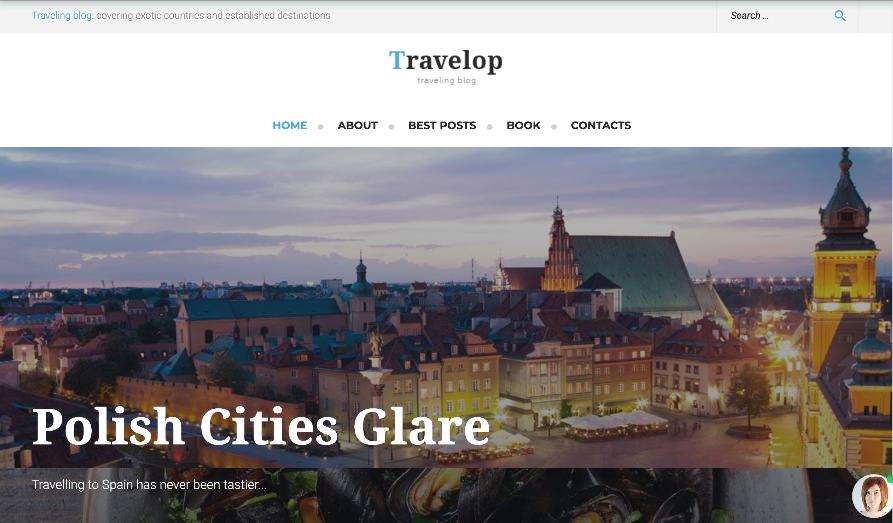 Travelop is a travel photo blog WordPress theme. Do you have the travel bug? Do you wish to visit various places to write tips about travel and share astonishing photos from the places you visited? You can just download this template and create a website or blog for yourself. It is totally free. 
24. Tourizto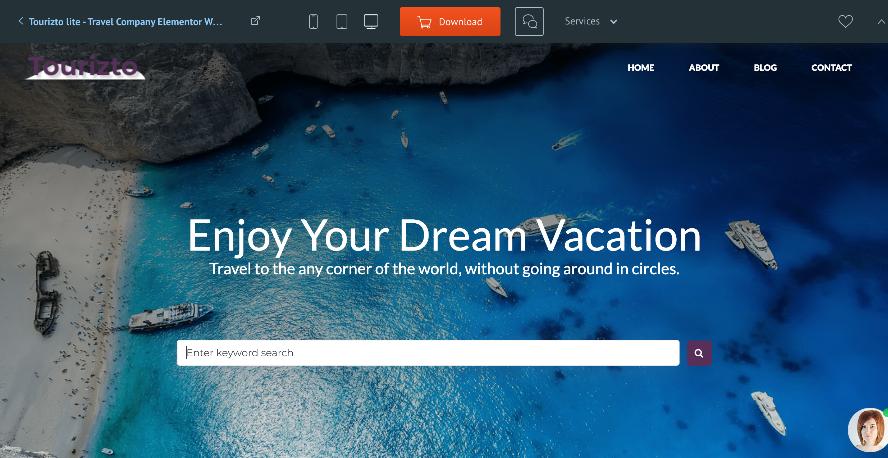 Tourizto is a travel company element WordPress theme. It is one of the best free templates to showcase your business with its galleries, modern trending design, and form design.
25. Paradise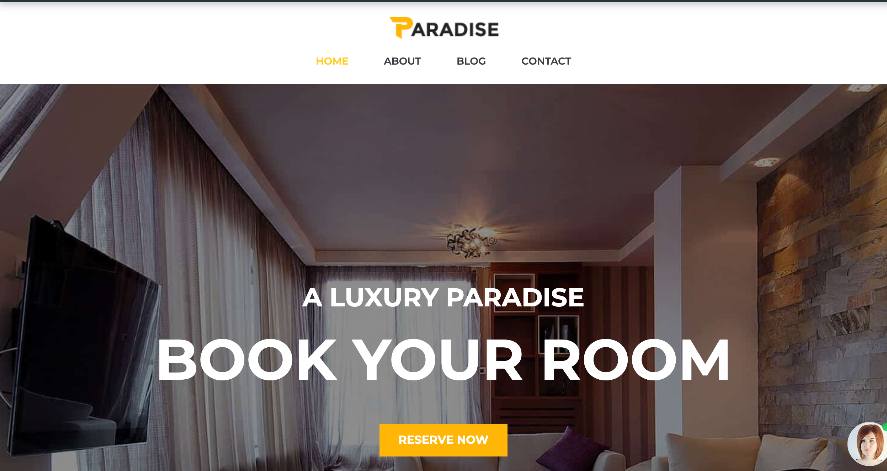 Are you planning to run an online hotel website? Paradise is probably one of the best WordPress hotel booking templates you should check out. It is a beautiful option for your hotel site with its booking form, modern trending design, and pleasant layout in warm colors.
26. Cilantro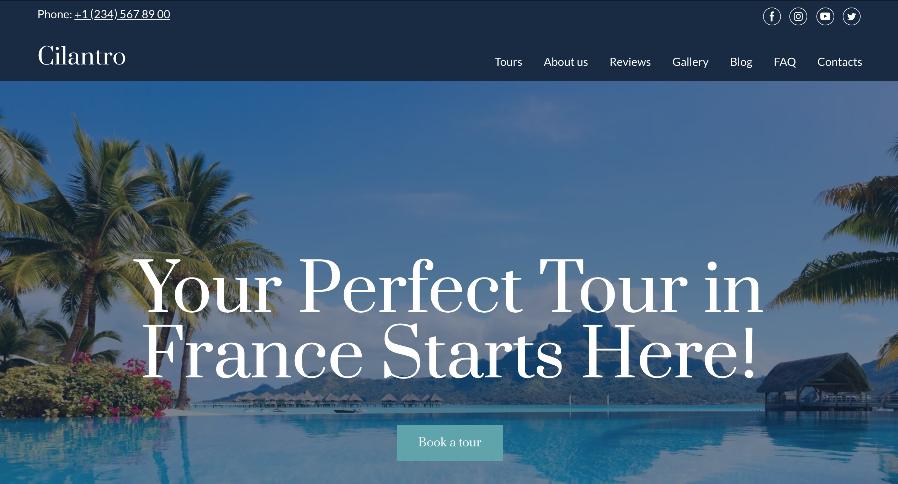 Cilantro is a travel agency website template. This AI website builder is the perfect solution both for local travel agencies and tour operators who want to create a website for free. It was built with advanced technology, so you can create a website within an hour by removing, adding and managing elements. There is no need to write code.
27. Winter Tour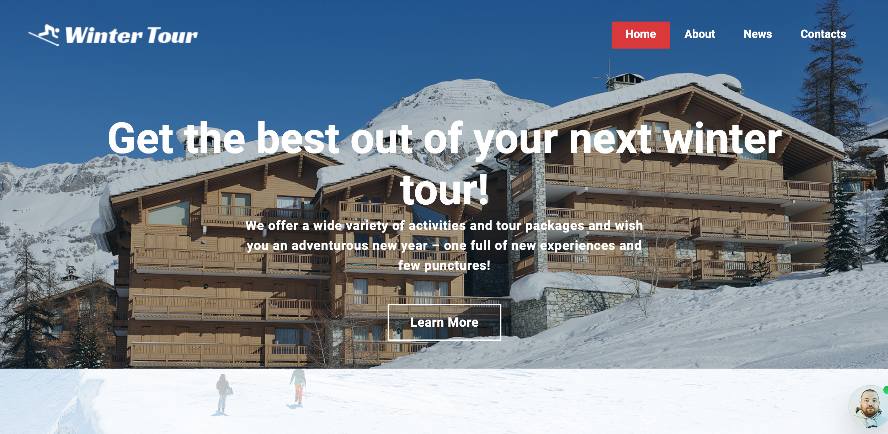 Winter Tour is a free Joomla theme originally developed for tourist businesses. It features a great style and eye-catchy visual effects that are perfect for winter tourism and rental businesses. Moreover, it is easy to edit and you can decorate your website for holidays with additional visual elements. 
28. Around the World
This is a brand new free travel website template. It is designed by brilliant designers and coders exclusively for the fans of freebies. All the PSD source files are included in the package. 
29. Royal Villas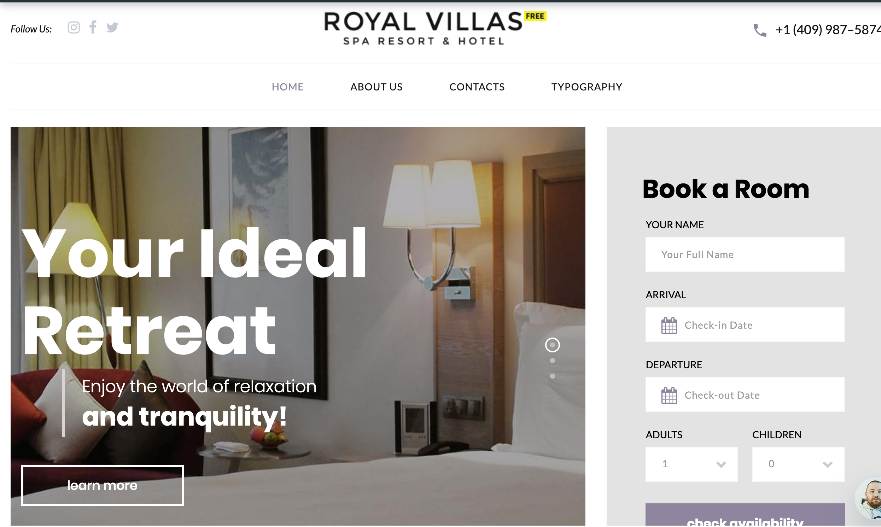 Royall Villas is a responsive HTML template that has a valid code and works constantly without issues. It is highly responsive and has a booking feature to provide your customers with a great number of options. It is totally free to download.
30. Travelling Train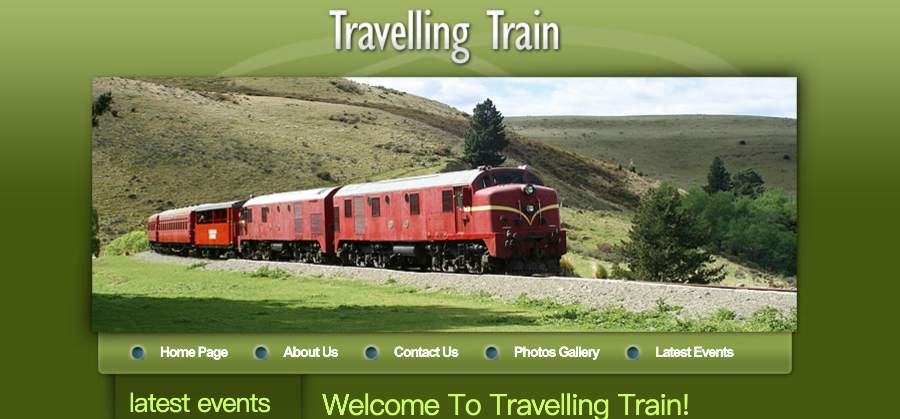 Travelling Train is a free W3C compliance XHTML template. It has a tableless design and is compatible with major browsers. 
5 Best Inspiring Travel Website Examples
1. Telluride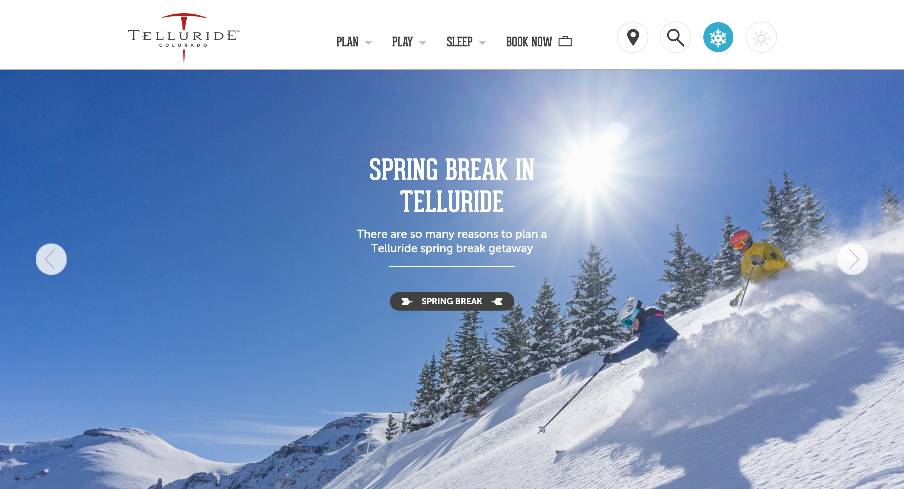 Telluride is a very eye-catching travel website. It is the official tourism website of Telluride, Colorado.
2. Kayak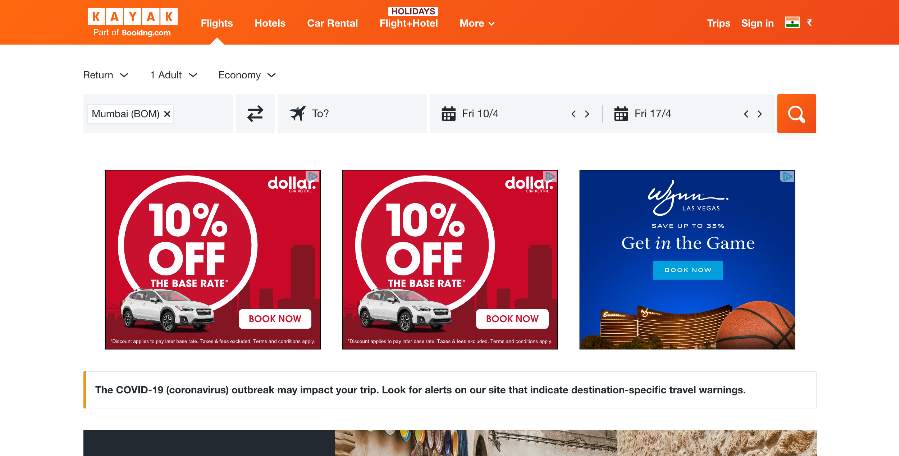 You can search hundreds of travel sites on Kayak. It also tracks and compares prices and gives you forecasts. That makes Kayak one of the best places to book trips.
3. Tripadvisor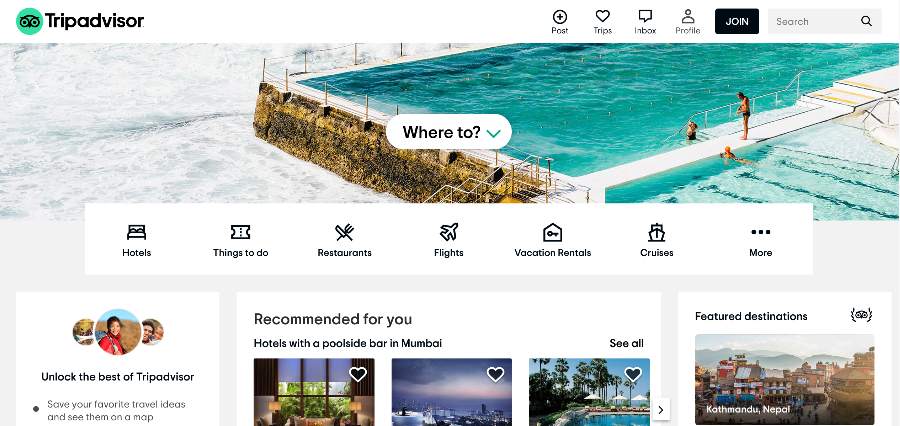 Tripadvisor is a great all-around option. It has a forum with tons of candid user reviews and ratings. 
4. Trip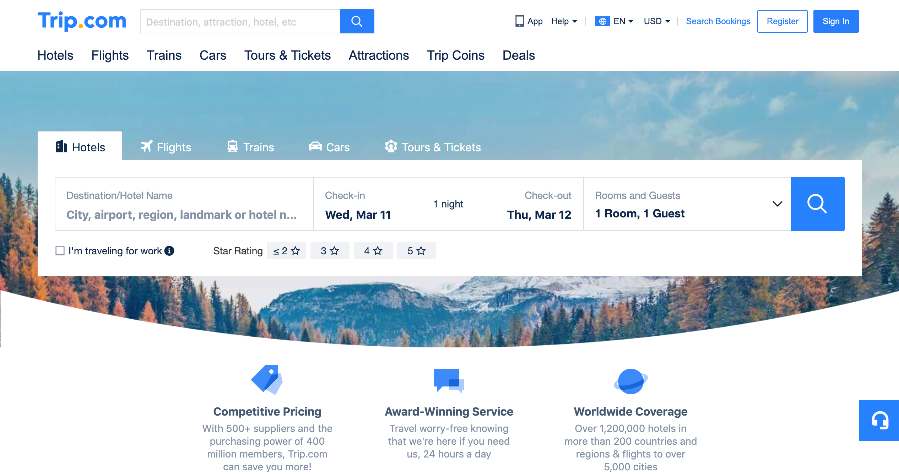 Trip has several travel deals and promotions. It has a powerful form to help customers to find what they want. 
5. Lonely Planet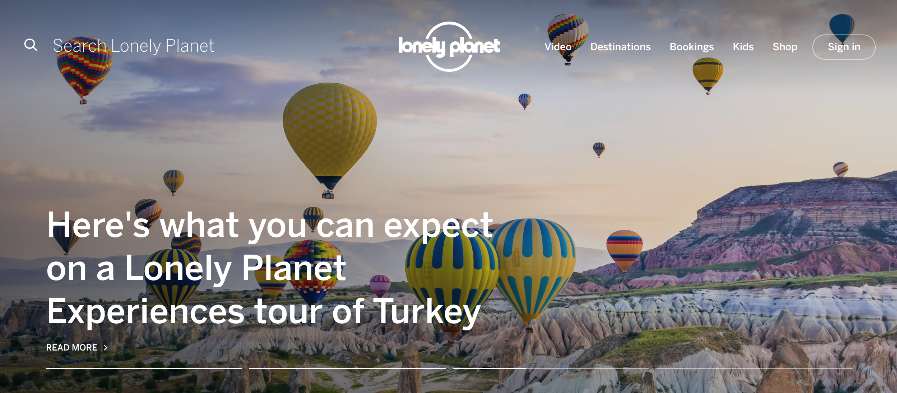 Lonely Planet is one of the best sites where you can get in-depth destination guides. It is also good for booking sightseeing trips and tours.
FAQs about travel website design:
1. Which are the best websites to find travel website templates?
Apart from the above 30 totally free travel website templates, you can get more inspiration by visiting the following websites. But some of the templates are not free. 
2. How to design a travel website?
If you want to start from scratch, you can follow these tips:
Make a decision based on research and your business: Figure out what type of content and information you want to put on your website. Then draw your information architecture, much like a roadmap.

Wireframing and prototyping: Use a web prototyping tool to turn your ideas into a prototype and test it until it fully meets your needs.

Use screen design tools to work out designs: You need to customize every element.

Handoff to developers and development: Turn your visuals into a real website.
But if you have no idea about design, then the above 30 free travel website templates can be a great help. You can just download a template and customize it to fit your needs.