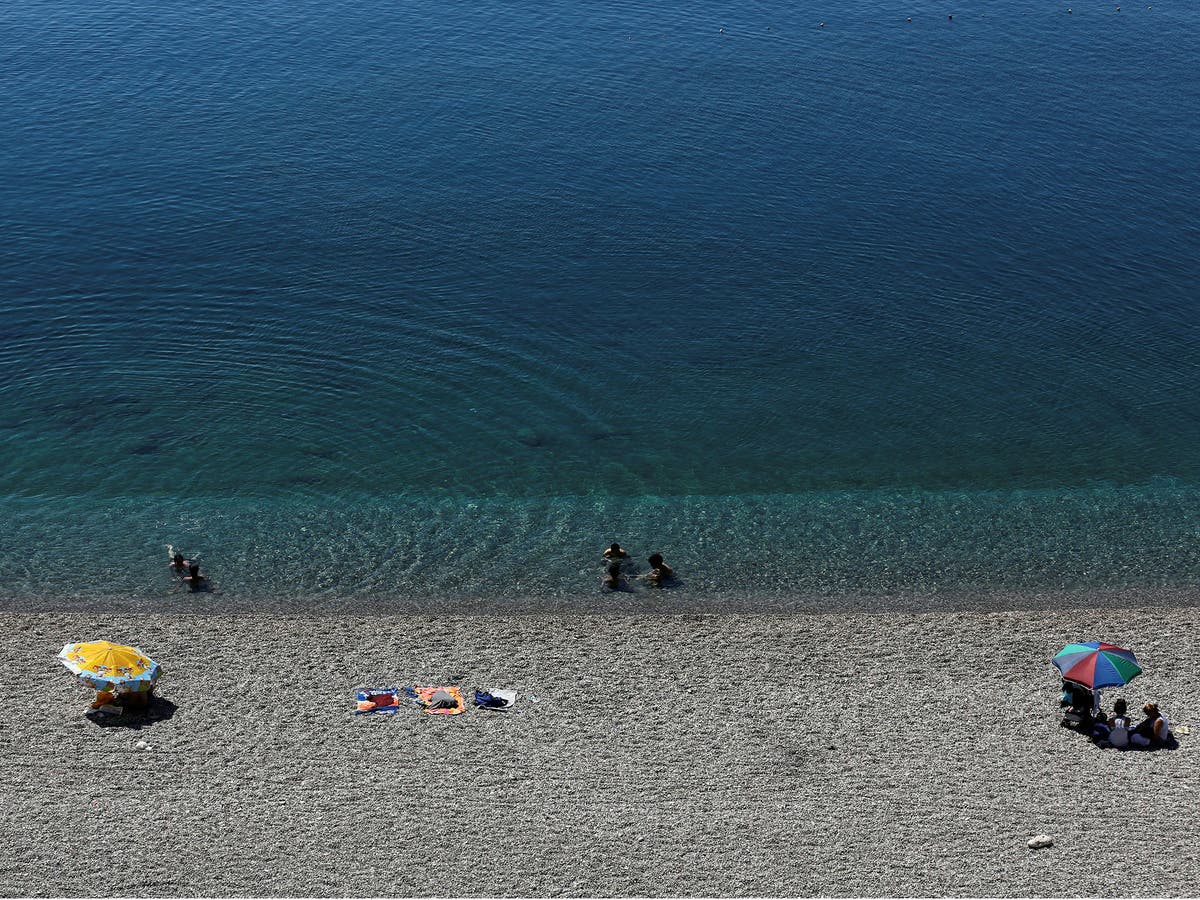 Turkey officials have said they expect the country to be taken off the UK's red list for travel and bumped up to amber at the upcoming government review.
The Turkish embassy in London said that the "scientific data" supports this prediction, reports Sky News.
"The scientific data on Covid-19 support our expectation that Turkey will be removed from the red list at the upcoming review," it said in a statement.
The country has been on the Department for Transport's red list of "high risk" destinations since the UK first implemented its traffic light system for international travel back in May.
Turkey's current 14-day rate of new Covid infections is 405.79 per 100,000, according to data from the European Centre for Disease Prevention and Control (ECDC), in contrast to the UK's own rate of 580.33.
Elsewhere, airlines fear the US ban on UK travellers might not lift until November.
One leading carrier is expected to postpone launching London-New York flights from September to November as transatlantic travel continues to be stymied.
Follow live travel updates below:
Key points
Turkey expects amber upgrade
Airlines fear UK-US travel ban won't lift for months
Traffic light travel update due this week
Wizz Air announces new London-Bulgaria route
Wizz Air has today announced a new route from London Luton Airport to Plovdiv, Bulgaria.
The new route will launch in November 2021, with fares starting from £17.99.
From 3 November, Wizz Air will operate flights three times a week.
Following the launch of two new bases at Gatwick and Doncaster Sheffield, along with the start of over 35 new routes in the UK over the past 12 months, this new route means that Wizz Air now offers over 80 routes from London Luton Airport.
Marion Geoffroy, managing director of Wizz Air UK, said: "We are delighted to announce the addition of another destination to our network from London Luton Airport, Wizz Air's first and largest base in the UK.
"Known as the city of artists, Plovdiv is a vibrant destination offering visitors everything from cultural festivals and weekly markets to trendy restaurants and contemporary galleries."
Helen Coffey24 August 2021 09:44
Turks and Caicos announces vaccine requirement for visitors
Turks and Caicos has announced that all visitors aged 16 years and over must be fully vaccinated before arriving in the destination from 1 September.
Travellers will be required to present proof of vaccination through TCI Assured, the islands' pre-travel portal, prior to entering the country.
Tourists must be fully vaccinated, with the second shot administered over two weeks prior to arrival, or one shot taken over two weeks prior for the Johnson & Johnson vaccine.
Helen Coffey24 August 2021 09:25
Northern launches £1 sale on train tickets
Northern is selling more than a million tickets for £1 in a sale starting today.
Cut-price advance tickets are available for journeys on the Northern network between 6 September and 22 October.
Mark Powles, Northern's customer and commercial director, said: "The past 18 months have been tough for all and, as things begin to return to normal, we wanted to give our customers the chance to explore all the North has to offer for the best possible value.
"It also gives our customers the chance to see, first-hand, the palpable improvements we've made while they've been away.
"Our trains, stations and ticket buying options have never been better and, together with our staff, we are ready to help people across the North to Go Do Your Thing."
Helen Coffey24 August 2021 08:58
British Airways signals return to Australia in seven months
British Airways has signalled a possible return to Australia seven months from now – with a faster journey but smaller plane.
The airline's website shows BA15, the daily link from London Heathrow via Singapore to Sydney reinstated from 27 March 2022 – the start of the summer season in the northern hemisphere. A Boeing 787 will leave from Heathrow each night at 9.30am, land at Singapore to refuel for an hour and 40 minutes, and continue on a second overnight leg to Australia's biggest city – arriving just after 6am.
Coming back, BA14 will leave Sydney just before 3pm, stop in Singapore for 90 minutes and then continue through the night to London. touching down at 5am. With shorter refuelling stops, the total journey time is now 21 hours 40 minutes outbound, 23 hours 15 minutes inbound (reflecting the effects of the jet stream).
The lowest fare available at ba.com for the planned day of reinstatement, returning a fortnight later, is £1,174 – though lower fares can be expected.
At present Australia is closed to overseas visitors, with a low vaccination rate and a "zero Covid" policy – with no indication when it might re-open. Overnight more than 750 new cases were reported in New South Wales, centre for an outbreak of coronavirus.
Simon Calder24 August 2021 08:14
Good morning, welcome to The Independent's travel liveblog, where we'll be posting all the latest updates throughout the day.
Helen Coffey24 August 2021 08:01
Auto Amazon Links: No products found.