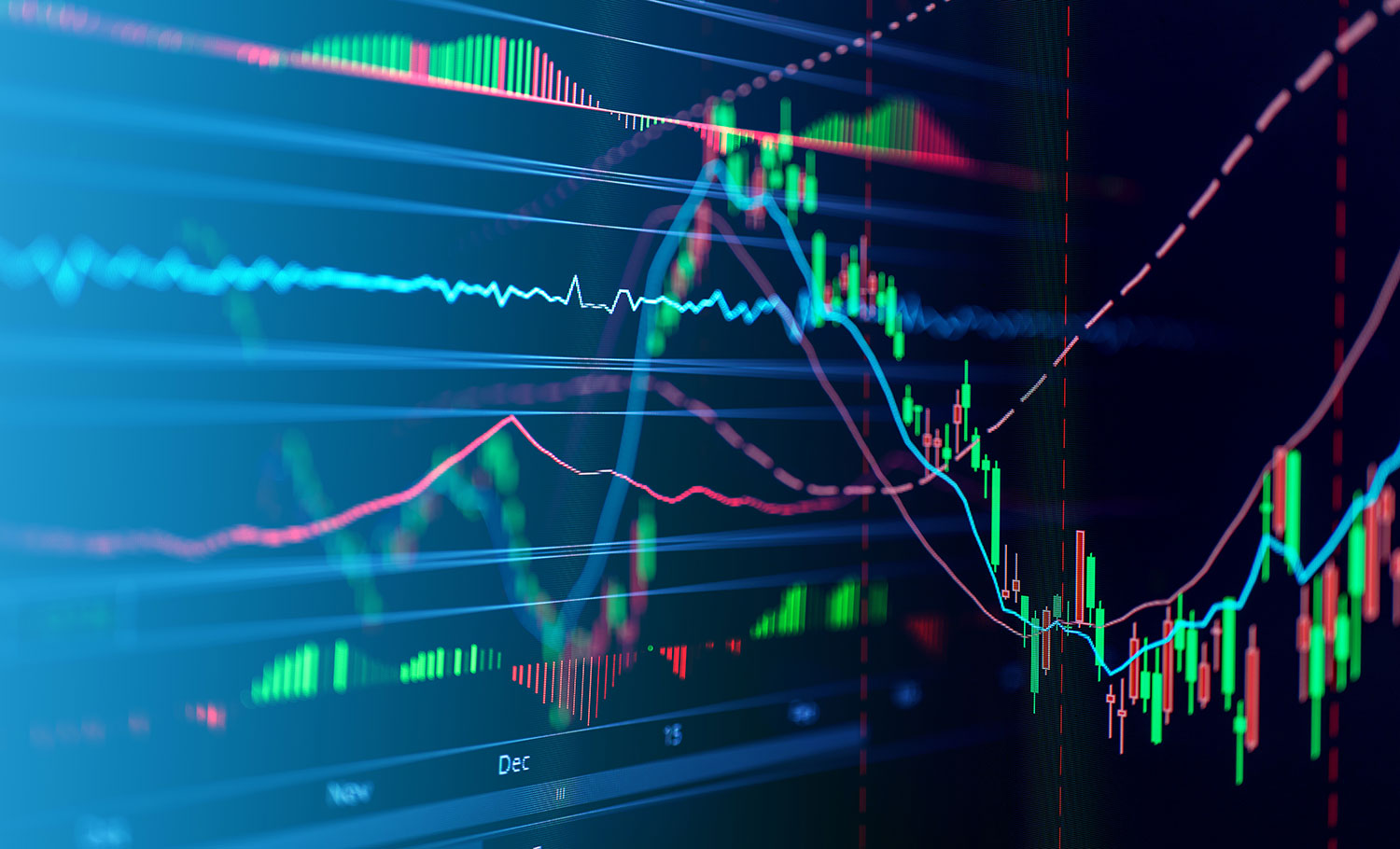 Please refer to the now monthly and member only Travel Recovery Data Report for the latest data and analysis.
The monthly data newsletter features a new and  member only exclusive Travel Recovery Insights Dashboard developed in collaboration with Tourism Economics. The dashboard is the most comprehensive and centralized source for high-frequency intelligence on the U.S. travel industry, tracking industry performance, travel volumes and predictive indicators of recovery to measure the health of the industry.
If you are not already a U.S. Travel Association member and you're interested in learning more about our member offerings, please view our comprehensive Membership Benefits Guide.
January 2021 Analysis:
Analysis by Tourism Economics shows a week-by-week outlook on travel spending in the U.S. The analysis also looks at regional and state-by-state breakdowns.
Travel spending totaled a mere $679 billion in 2020, an unprecedented 42% annual decline (nearly $500 billion) from 2019

International travel and business travel suffered the sharpest declines

International travel spending fell 76% (compared to 34% for domestic travel) while business travel spending fell 70% (compared to 27% for leisure travel)

The industry experienced significant progress since April—and continuously improved through September—but progress stalled in the final quarter of the year as the continued absence of business travel and another surge in COVID-19 cases left the travel economy particularly vulnerable to the seasonal decline in leisure travel

Travel spending grew from a low of just $17 billion in April (-81% year-over-year (y/y)) to a pandemic high of $62 billion in August (-39%). It improved slightly on a y/y basis in September (-38%) and ended the year with $57 billion (-39%) in December

The pandemic heavily impacted the travel economies of every state and territory

Hawaii suffered the most of any state (-60% y/y) and Mississippi suffered the least (-26%)
In total, 18 states and territories experienced a greater than 40% downturn in travel spending

Since the beginning of March and through the end of 2020, the pandemic has resulted in $492 billion in cumulative losses for the U.S. travel economy, equating to a daily loss of approximately $1.6 billion for the past 10 months
The continual depressed level of travel spending has caused a loss of $64 billion in federal, state and local tax revenue since March 1
Tracking Traveler Trends:
Road Travel: Arrivalist Trends Tracker
Arrivalist's Daily Travel Index measures consumer road trips of 50 miles or more in all 50 U.S. states.
After declining drastically in March and April, road travel recovered most of its losses through the summer, but regressed again in the fall

The seven-day average of road trips, as measured by Arrivalist, reached a pandemic low of -72% y/y in early-April but then improved drastically through the summer (with y/y declines around -20% and into the teens) and peaked with its strongest pandemic performance of just -5% y/y over the Labor Day holiday
Road travel regressed through the fall (reaching nearly -30% y/y in mid-December) but then improved over the winter holidays (-6% y/y)
Air Travel: Passenger Screenings at TSA
The Transportation Security Administration (TSA) updates passenger screenings on a daily basis, providing a comparison to the same time last year.
After declining drastically in March and April, air travel recovered some of its losses through the rest of 2020, but remains at less than half of 2019 levels

The seven-day average of TSA screenings reached a pandemic low of -96% y/y in mid-April but then improved through the summer (with y/y declines around -70%) and fall (with y/y declines near -60%)

With leisure travel performing significantly better than business travel throughout the pandemic, air travel generally performed better on a y/y basis around the holidays when leisure travel is typically stronger than business travel

TSA screenings ended the year with their best pandemic performance: the seven-day average of screenings for the final days of the year (and through January 3) was "only" -53% y/y, though screenings have subsequently regressed in the latter weeks of January
Lodging: Hotel Occupancy data from STR
Hotel occupancy averaged just 44% in 2020 (33% lower than in 2019), and Revenue per Available Room (RevPar) was just $45 (48% lower than in 2019)—all-time lows in terms of both absolute numbers and y/y declines
After reaching its best y/y pandemic performance in September (-28%), the y/y change in hotel occupancy fell to -35% in November and then improved slightly to -32% in December

Luxury hotels again performed the worst: 21% occupancy in December 2020 compared to 68% in December 2019 (-69% y/y)
Economy hotels performed the best: 45% occupancy in December 2020 compared to 48% in December 2019 (-7% y/y)
NEW: Visitation Trends | U.S. Ski Destinations
Based on data from Uber Media and developed by Rove Marketing, U.S. Travel's exclusive dashboard monitors daily unique mobile devices across various points of interest at sample ski destinations in the U.S.
The dashboard covers both the 2019/20 and 2020/21 ski season for over 20 ski destinations to analyze visitation trends based on the number of unique mobile devices at each ski resort. The dashboard also estimates distance traveled, origin markets, traveler vs local distinctions and includes a new demographic filter to help understand evolving winter travel trends and monitor recovery.
More people are choosing to ski local. Aggregated mobility data from November 2019 to April 2020, suggested less than one in five (17%) of skiers were locals, making up close to 25% of ski visitation thus far in the 2020-21 ski season
Ski destination visitation peaked during the holiday period between December 25 and January 2 and then declined the first two weeks of January—particularly during the weekdays while weekend activity appears to be holding steady
Traveler and Consumer Sentiment Survey Results
Destination Analysts Coronavirus Travel Sentiment Index Report, January 18, 2021
The percent of Americans who feel the pandemic situation in the U.S. will get worse in the next month fell another 6.5% this week to 43%, the lowest it has been since September 27
While travel sentiment declined somewhat this week, it is important to note that travel sentiment overall remains in one of the better positions it has been since the start of the pandemic

Half of American travelers indicated they are excited about travel in the near term and 55% of American travelers are in a ready to travel state-of-mind

And on a very positive note, perception of travel and leisure activities as unsafe averaged 49% and is now lower than where it was March 15
The availability and distribution of COVID-19 vaccines continues to be a major factor in the return to normalcy for many travelers. Half plan to continue to avoid travel until vaccines are widely available
Yet travel remains on Americans minds. In the past week, one-third of Americans have daydreamed about travel, a quarter have talked to friends or family about future travel and have researched travel ideas online
Americans are looking for scenic beauty, warm weather outdoor activities, beach destinations, national parks, with many planning to hit the road for their 2021 vacations
Just under half of American travelers expect to travel for leisure in the next three months, with most waiting until at least April

Of those traveling in the near term, 44% are only considering domestic destinations and 38% are focused on less crowded places
Confidence Growing for the Return of Business Travel, Global Business Travel Association, January 21, 2021
The majority of Americans are currently not comfortable socializing in gatherings

More than six in 10 (62%) are not at all comfortable attending a large sporting event or concert, while (56%) are not comfortable going to an indoor party, (43%) are not comfortable going out to eat or drink indoors, and (38%) are not comfortable visiting friends or family without a mask

But there is some optimism: four in 10 (43%) are confident we will reach herd immunity and "return to normal" sometime in the summer 2021, with younger Americans most optimistic about a return to normal
Most Americans (77%) say it is important for brands to acknowledge COVID-19 in television and digital advertising, such as stressing the importance of masks and limiting social gatherings
Americans want companies to take an active role in the vaccine rollout

Close to two-thirds (65%) want to see companies advertise to encourage consumers to take the COVID-19 vaccine, while 79% say companies should be providing customers with reliable vaccine information

Touchless is here to stay

With (41%) of global transactions being carried out using contactless technology, 74% of Americans say they plan to continue using contactless even after the pandemic is over

Consumers are anxious to start 'revenge' spending on the things they have been denied over the last year—like travel, dining and in-person entertainment

More than half of American consumers have put away some money this year and there's a savings dam that's about to burst
iMeet Survey of Meeting Planners, January 20, 2021
At the start of the year, more than half of planners (56%) have request for proposals in progress and 85% of planners have at least one future face-to-face meeting booked or contracted
Close to six in 10 (58%) do not anticipate resuming face-to-face events until the second half of 2021—Q3 (29%) and Q4 (29%)
More than eight in 10 (81%) believe it will take until 2023 to return to at least 80% of pre-COVID-19 annual event levels
National Tracking Poll: COVID-19 and Travel Sentiment, Longwoods International supported by Miles Partnership, January 12, 2021
Just over half of (51%) American travelers report that their first trip this year will be to visit friends and relatives and the vast majority of trips will be by car
Fewer than one in 10 American travelers indicated they do NOT currently have 2021 travel plans
63% have plans to travel in the next six months, up from 57% in mid-December
Regarding the timing of 2021 trips, four in 10 American travelers do not plan to hit the road before there is vaccine distribution
The Harris Poll CV-19 Tracker, 1/13, 1/20
The majority of Americans are currently not comfortable socializing in gatherings

More than six in 10 (62%) are not at all comfortable attending a large sporting event or concert, while (56%) are not comfortable going to an indoor party, (43%) are not comfortable going out to eat or drink indoors, and (38%) are not comfortable visiting friends or family without a mask

But there is some optimism: four in 10 (43%) are confident we will reach herd immunity and "return to normal" sometime in the summer 2021, with younger Americans most optimistic about a return to normal
Most Americans (77%) say it is important for brands to acknowledge COVID-19 in television and digital advertising, such as stressing the importance of masks and limiting social gatherings
Americans want companies to take an active role in the vaccine rollout

Close to two-thirds (65%) want to see companies advertise to encourage consumers to take the COVID-19 vaccine, while 79% say companies should be providing customers with reliable vaccine information

Touchless is here to stay

With (41%) of global transactions being carried out using contactless technology, 74% of Americans say they plan to continue using contactless even after the pandemic is over

Consumers are anxious to start 'revenge' spending on the things they have been denied over the last year—like travel, dining and in-person entertainment

More than half of American consumers have put away some money this year and there's a savings dam that's about to burst