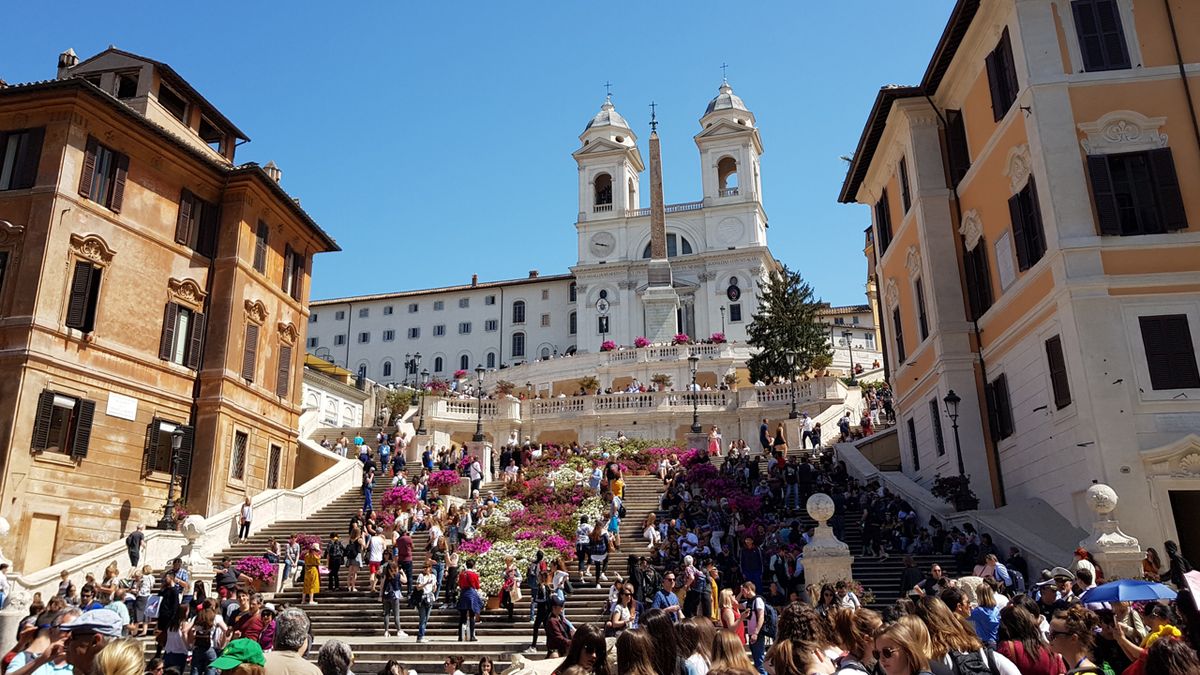 With travel restrictions easing, many are turning to the best online travel sites to work out their next vacation. We love modern travel sites because they make booking the entirety of your vacation so easy – from airplane tickets, to hotels, to rental cars, excursions, and more. While many have been struggling of late, with non-essential international travel strongly discouraged, we are seeing more and more flights and hotels becoming available, and if you're booking for 2022, you should have an excellent selection wherever you choose to travel.
When assessing the best online travel sites we considered value and ease of use to be the most important factors. While it's always good to get the absolute cheapest deal, you also want to make sure your provider is reliable and hasn't skipped out on features or advice we'd consider essential information to your vacation. So, we don't just think the cheapest is best – we consider overall value of the packages offered. Ease of use is fairly simple – the site needs to work well on a home computer and smartphone, and it should be clear how to contact the travel site even while abroad, just in case you need to get in touch.
We consider other things, like whether or not the online travel site tries to sneak extra fees on top of your total, and we make sure to check out things like rewards programs, availability of actual people to chat to, and the variety of extras offered. While most travel sites have very broad ranges of flights and hotels, this is a consideration too. These sites are mainly for international travel, and if you'd rather just find a hotel and make your own way to a domestic destination, we also have a guide to the best hotel booking sites.
(Image credit: expedia)
Our top pick overall with plenty of ways of extending your journey and some good deals
Reward scheme: Yes | Price guarantee: Yes | Customer support: Online chat, phone
Easy to use interface 
Can add up to five flights 
Cruises also an option 
Accessibility options are limited
Expedia is a big name in online travel sites and hotel booking services and owns many popular sites like Hotels.com and Hotwire.com. We're fans of the original, though, thanks to its clean and straightforward to use interface. Hit the packages section of the site, and you can add up to five connecting flights, choose to add accommodation for all of or only part of your trip, and tag on car rentals too. 
It's all suitably well laid out, and it only takes a few seconds to start putting together your itinerary. However, we do wish there were a few more options for filtering out accessibility issues. Still, for most people, Expedia.com has everything they'll need, and there's even the option of a cruise too if you fancy it. It's as aspirational to look at as it is useful to, well, use and there are extra discounts for booking multiple parts of your vacation with the site. A Things To Do section rounds off the site's bid to help you plan your entire trip in one place.
(Image credit: CheapTickets)
With options for event tickets as well as things to do, CheapTickets has everything covered
Reward scheme: Yes | Price guarantee: Yes | Customer support: Online chat, phone
Extensive services available to book 
Student discounts 
Vacation Value Finder for when you're undecided 
Results page give you a hard sell
CheapTickets is another site acquired by Expedia, but it does things a little differently. You can easily add on flight, hotel, and car or any combination of the three for package deals, although multiple flights are under a different option. So far, so Expedia (if less intuitive), but you can also clearly purchase event tickets from the site, which is far more useful if you want a one-stop-shop place to buy your trip. It's something other sites provide, but CheapTickets is that bit keener to entice you into the process, even if the site itself is a little cheesier looking than others. 
There's also the site's Vacation Value Finder, which lets you tweak how much you're willing to spend and what you're looking for from a vacation before making some fun suggestions. It's perfect for finding a last-minute deal if you don't have your heart set on one place. Students will also appreciate a section dedicated to them with extra discounts once you verify you're a student. All in all, it's a great varied site for numerous different needs. 
(Image credit: PriceLine)
When you want to know you've picked a good hotel, Priceline has you covered
Reward scheme: Yes | Price Guarantee: Yes | Customer support: Online chat, phone
Extensive bundle deals 
Easy to find rewards scheme 
Numerous reviews of locations 
Can't use Pricebreaker offers with multiple services
Priceline is a big deal in the online travel site world for a good reason. It's effortless to use with options available for flights, cars, hotels, or any combination of the three. It's mildly annoying that Priceline's super cheap Pricebreaker deals don't extend to bundles, so you won't get an incredible bargain like you would if you booked separately. However, combining the set is still a worthwhile deal with discounts offered for the more you bundle together. 
One thing we really appreciated is that every hotel we looked at had dozens of reviews, and they're all from verified customers. It takes seconds to gain a reasonably accurate picture of what to expect from wherever you're considering booking. That's the perfect peace of mind when you're booking online, and you can't be sure of what you're getting without user reviews backing hotel statements up. Clearly laid out, you can focus on enjoying rather than worrying. Finally, Priceline is keen to make its VIP scheme easily accessible with straightforward discounts offered to you over time — something that not all sites so clearly highlight. 
(Image credit: Hotwire)
If you're looking to rent a villa or apartment, Hotwire is a great place to look
Reward scheme: No | Price Guarantee: Yes | Customer support: Online chat, phone
Extensive property types included
Well laid out discounts 
Dated layout
No reward scheme
Hotwire keeps things straightforward. All you need to do is enter what you're looking for, and a somewhat dated interface tells you what's available. It's not as pretty as some sites, but we really liked the extensive property type filters available. Want to stay on a houseboat or in a chalet at your destination? Hit the relevant filter, and you can find out if that's an option in the locale. That might not matter if your heart is set on a hotel, but it's a nice bonus even amongst the awkward site layout. 
Elsewhere, it's mostly business as usual, but that's no bad thing. Well laid out discounts are available to compare reasonably quickly, and most locations have plenty of reviews. If you feel like tracking down specific deals, you can do that too, with the site keen to offer up discounts to central locations if you're not quite sure where you'd like to visit next. It feels like the site needs updating when you compare it to its rivals, but it works well and speedily enough.
(Image credit: Kayak)
If you're in a rush, Kayak will aggregate results from many different sources for you
Reward scheme: No | Price Guarantee: No | Customer support: Online chat
Saves you a lot of time
Loads of filters 
You don't actually book with Kayak
Can only search for flight and hotel 
If you're short on time, Kayak is pretty useful. That's because you simply enter where you want to go, and it aggregates results from multiple different sources. While it means you never book directly with Kayak, it does mean you get results quickly and without having to search around yourself, even if you will feel a bit overwhelmed with adverts while you search. 
The site itself looks a little basic, but under the hood is a surprising number of different filters (although no accessibility ones to speak of) and all the critical information you could require, although obviously you'll be sent to another site for the full details. The site also has a deals section, which has some great bargains for things you can do once you reach your destination, along with cheap car rental deals. It might not be pretty, but if you simply don't want to do the groundwork yourself, Kayak has you covered. It can be a real time-saver, and we reckon it's particularly useful if you're mostly researching possible trips in the future and want rough price estimates. Just watch out for the fact you can't bundle in car rental deals. 
 Our testing process for online travel sites
We looked at how easy each site is to use during our testing, such as how quickly the site loaded and how easy it was to find what we were looking for. We considered whether the site felt cluttered with adverts or seemed like a dated interface. We also looked at how easy it was to find Contact Us pages, price guarantee information, and any kind of special deals section. 
We also considered how easily bundle deals could be arranged and how extensive they were and any potential discounts tied to them. We checked filter options to see how flexible and easy it was to look up different needs along the way.
We looked at trips between Los Angeles and Miami, Paris to Lisbon, and New York City to Los Angeles during testing. We also looked at lesser-known routes to see if they were also catered for appropriately.
Key features to look for in an online travel site
Booking Travel Packages
Travel packages can let you combine flights, hotel reservations and car rentals together for a better deal than booking separately. Some companies, like Priceline, pick hotels and flights for you, to get you to your destination for the lowest price. Other companies let you mix and match flights, hotels and car rentals to fit your schedule.
Booking Airfare
One of the biggest reasons for searching on a travel site is to find cheap airfare. While there are dozens of airfare-specific websites, travel sites also give you the option to add hotel stays and car rentals. The best travel sites combine flight information from over nine different airlines and let you sort flights by price, number of stops, duration and flight class.
Booking International Travel
Finding airfare for international travel is the easiest part of booking an overseas trip. AirGorilla helps you find accommodations and rent GPS units with your rental car, so you can find your way around. Often, sites will recommend hotels that are far from your actual destination or event. Searching for reservations on a site that gives accommodation recommendations will help you schedule an international trip with less stress.
What are the current rules on International Travel?
You may be wondering what the State Department's guidelines are around international travel, during the COVID-19 pandemic. You'll find all the information you need right here on the DoS website, but we'll summarize for you below.
If you're returning to the United States after spending time in a foreign country you will need to provide proof of a negative test result that is no more than three days old, before you are admitted to the aircraft. Airlines are expected to deny entry to passengers who cannot provide this result for anyone aged two and over. 
If you are unlucky enough to have contracted COVID-19 while away from the US, you will need to show proof of recovery from the virus from within 90 days of your return date. Just keep this in mind if you're planning to travel over the next few months. Most of the best online travel sites will notify you of these rules when you book, but it's best to be prepared.
Auto Amazon Links: No products found.
Auto Amazon Links: No products found.
Auto Amazon Links: No products found.