Cheap Hotels: Book Hotel Deals With Our Hotel Finder | Travelocity=1&&e.nodeType<=12}return function n(t){if(1===t.length)return e(t[0])?t[0]:document.createTextNode(t[0]+"");for(var o=document.createDocumentFragment(),r=0;r=0&&h>=0&&{top:n,bottom:o,left:i,right:r,width:s,height:h}}function u(t){var e;try{e=t.getBoundingClientRect()}catch(n){}return e?(e.width&&e.height||(e={top:e.top,right:e.right,bottom:e.bottom,left:e.left,width:e.right-e.left,height:e.bottom-e.top}),e):a()}function a(){return{top:0,bottom:0,left:0,right:0,width:0,height:0}}function l(t,e){for(var n=e;n;){if(n==t)return!0;n=p(n)}return!1}function p(t){var e=t.parentNode;return e&&11==e.nodeType&&e.host?e.host:e&&e.assignedSlot?e.assignedSlot.parentNode:e}var f=[];o.prototype.THROTTLE_TIMEOUT=100,o.prototype.POLL_INTERVAL=null,o.prototype.USE_MUTATION_OBSERVER=!0,o.prototype.observe=function(t){if(!this._observationTargets.some(function(e){return e.element==t})){if(!t||1!=t.nodeType)throw new Error("target must be an Element");this._registerInstance(),this._observationTargets.push({element:t,entry:null}),this._monitorIntersections(),this._checkForIntersections()}},o.prototype.unobserve=function(t){this._observationTargets=this._observationTargets.filter(function(e){return e.element!=t}),this._observationTargets.length||(this._unmonitorIntersections(),this._unregisterInstance())},o.prototype.disconnect=function(){this._observationTargets=[],this._unmonitorIntersections(),this._unregisterInstance()},o.prototype.takeRecords=function(){var t=this._queuedEntries.slice();return this._queuedEntries=[],t},o.prototype._initThresholds=function(t){var e=t||[0];return Array.isArray(e)||(e=[e]),e.sort().filter(function(t,e,n){if("number"!=typeof t||isNaN(t)||t<0||t>1)throw new Error("threshold must be a number between 0 and 1 inclusively");return t!==n[e-1]})},o.prototype._parseRootMargin=function(t){var e=t||"0px",n=e.split(/s+/).map(function(t){var e=/^(-?d*.?d+)(px|%)$/.exec(t);if(!e)throw new Error("rootMargin must be specified in pixels or percent");return{value:parseFloat(e[1]),unit:e[2]}});return n[1]=n[1]||n[0],n[2]=n[2]||n[0],n[3]=n[3]||n[1],n},o.prototype._monitorIntersections=function(){this._monitoringIntersections||(this._monitoringIntersections=!0,this.POLL_INTERVAL?this._monitoringInterval=setInterval(this._checkForIntersections,this.POLL_INTERVAL):(s(t,"resize",this._checkForIntersections,!0),s(e,"scroll",this._checkForIntersections,!0),this.USE_MUTATION_OBSERVER&&"MutationObserver"in t&&(this._domObserver=new MutationObserver(this._checkForIntersections),this._domObserver.observe(e,{attributes:!0,childList:!0,characterData:!0,subtree:!0}))))},o.prototype._unmonitorIntersections=function(){this._monitoringIntersections&&(this._monitoringIntersections=!1,clearInterval(this._monitoringInterval),this._monitoringInterval=null,h(t,"resize",this._checkForIntersections,!0),h(e,"scroll",this._checkForIntersections,!0),this._domObserver&&(this._domObserver.disconnect(),this._domObserver=null))},o.prototype._checkForIntersections=function(){var t=this._rootIsInDom(),e=t?this._getRootRect():a();this._observationTargets.forEach(function(o){var r=o.element,s=u(r),h=this._rootContainsTarget(r),c=o.entry,a=t&&h&&this._computeTargetAndRootIntersection(r,e),l=o.entry=new n({time:i(),target:r,boundingClientRect:s,rootBounds:e,intersectionRect:a});c?t&&h?this._hasCrossedThreshold(c,l)&&this._queuedEntries.push(l):c&&c.isIntersecting&&this._queuedEntries.push(l):this._queuedEntries.push(l)},this),this._queuedEntries.length&&this._callback(this.takeRecords(),this)},o.prototype._computeTargetAndRootIntersection=function(n,o){if("none"!=t.getComputedStyle(n).display){for(var i=u(n),r=i,s=p(n),h=!1;!h;){var a=null,l=1==s.nodeType?t.getComputedStyle(s):{};if("none"==l.display)return;if(s==this.root||s==e?(h=!0,a=o):s!=e.body&&s!=e.documentElement&&"visible"!=l.overflow&&(a=u(s)),a&&!(r=c(a,r)))break;s=p(s)}return r}},o.prototype._getRootRect=function(){var t;if(this.root)t=u(this.root);else{var n=e.documentElement,o=e.body;t={top:0,left:0,right:n.clientWidth||o.clientWidth,width:n.clientWidth||o.clientWidth,bottom:n.clientHeight||o.clientHeight,height:n.clientHeight||o.clientHeight}}return this._expandRectByRootMargin(t)},o.prototype._expandRectByRootMargin=function(t){var e=this._rootMarginValues.map(function(e,n){return"px"==e.unit?e.value:e.value*(n%2?t.width:t.height)/100}),n={top:t.top-e[0],right:t.right+e[1],bottom:t.bottom+e[2],left:t.left-e[3]};return n.width=n.right-n.left,n.height=n.bottom-n.top,n},o.prototype._hasCrossedThreshold=function(t,e){var n=t&&t.isIntersecting?t.intersectionRatio||0:-1,o=e.isIntersecting?e.intersectionRatio||0:-1;if(n!==o)for(var i=0;i0)&&!(o=i.next()).done;)a.push(o.value)}catch(c){r={error:c}}finally{try{o&&!o.done&&(n=i["return"])&&n.call(i)}finally{if(r)throw r.error}}return a}function n(e,t,n,o,r,i,a,c){return it||i>e&&a=n?i-e-o:a>t&&c

"),r.close()),!r)throw Error("base not supported");var a=r.createElement("base");a.href=n,r.getElementsByTagName("head")[0].appendChild(a);var i=r.createElement("a");return i.href=t,i.href}finally{e&&e.parentNode.removeChild(e)}}());var l=i(t||""),f=function(){if(!("defineProperties"in Object))return!1;try{var e={};return Object.defineProperties(e,{prop:{get:function(){return!0}}}),e.prop}catch(t){return!1}}(),h=f?this:document.createElement("a"),m=new o(l.search?l.search.substring(1):null);return m._url_object=h,Object.defineProperties(h,{href:{get:function(){return l.href},set:function(e){l.href=e,r(),u()},enumerable:!0,configurable:!0},origin:{get:function(){return"origin"in l?l.origin:this.protocol+"//"+this.host},enumerable:!0,configurable:!0},protocol:{get:function(){return l.protocol},set:function(e){l.protocol=e},enumerable:!0,configurable:!0},username:{get:function(){return l.username},set:function(e){l.username=e},enumerable:!0,configurable:!0},password:{get:function(){return l.password},set:function(e){l.password=e},enumerable:!0,configurable:!0},host:{get:function(){var e={"http:":/:80$/,"https:":/:443$/,"ftp:":/:21$/}[l.protocol];return e?l.host.replace(e,""):l.host},set:function(e){l.host=e},enumerable:!0,configurable:!0},hostname:{get:function(){return l.hostname},set:function(e){l.hostname=e},enumerable:!0,configurable:!0},port:{get:function(){return l.port},set:function(e){l.port=e},enumerable:!0,configurable:!0},pathname:{get:function(){return"/"!==l.pathname.charAt(0)?"/"+l.pathname:l.pathname},set:function(e){l.pathname=e},enumerable:!0,configurable:!0},search:{get:function(){return l.search},set:function(e){l.search!==e&&(l.search=e,r(),u())},enumerable:!0,configurable:!0},searchParams:{get:function(){return m},enumerable:!0,configurable:!0},hash:{get:function(){return l.hash},set:function(e){l.hash=e,r()},enumerable:!0,configurable:!0},toString:{value:function(){return l.toString()},enumerable:!1,configurable:!0},valueOf:{value:function(){return l.valueOf()},enumerable:!1,configurable:!0}}),h}var c,s=e.URL;try{if(s){if("searchParams"in(c=new e.URL("http://example.com"))){var f=new l("http://example.com");if(f.search="a=1&b=2″,"http://example.com/?a=1&b=2″===f.href&&(f.search="","http://example.com/"===f.href))return}"href"in c||(c=undefined),c=undefined}}catch(m){}if(Object.defineProperties(o.prototype,{append:{value:function(e,t){this._list.push({name:e,value:t}),this._update_steps()},writable:!0,enumerable:!0,configurable:!0},"delete":{value:function(e){for(var t=0;t1?arguments[1]:undefined;this._list.forEach(function(n){e.call(t,n.value,n.name)})},writable:!0,enumerable:!0,configurable:!0},toString:{value:function(){return r(this._list)},writable:!0,enumerable:!1,configurable:!0},sort:{value:function p(){for(var e=this.entries(),t=e.next(),n=[],r={};!t.done;){var a=t.value,i=a[0];n.push(i),Object.prototype.hasOwnProperty.call(r,i)||(r[i]=[]),r[i].push(a[1]),t=e.next()}n.sort();for(var o=0;o

Seize Your Someday with 40% off select hotels
Make your "someday" today with huge savings on hotels! Lock in your big trip now with 40% off or more on select hotels.
Featured travel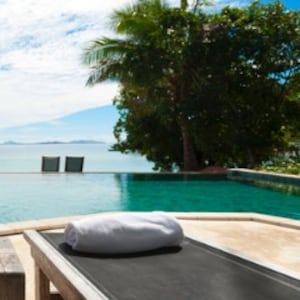 Care to join us?
Travelocity members can save an extra 10% or more off select hotels with member discounts.
Travel advice and inspiration from the experts
In the spotlight
Roam near home
Here is where to stay (nearby) when wanderlust proves too difficult to resist.
Destination ideas to plan your next trip
be54dc0a-7426-4b3a-af6d-5e7d0a551208876aae80-6fb6-4a33-914c-15baaa30f627dcb32047-f460-4051-b6b7-6b4823713db5
<![CDATA[!function(){var e,a,f,d,r={},c={};function t(e){if(c[e])return c[e].exports;var a=c[e]={id:e,loaded:!1,exports:{}};return r[e].call(a.exports,a,a.exports,t),a.loaded=!0,a.exports}t.m=r,t.x=function(){},t.amdO={},t.n=function(e){var a=e&&e.__esModule?function(){return e.default}:function(){return e};return t.d(a,{a:a}),a},a=Object.getPrototypeOf?function(e){return Object.getPrototypeOf(e)}:function(e){return e.__proto__},t.t=function(f,d){if(1&d&&(f=this(f)),8&d)return f;if("object"==typeof f&&f){if(4&d&&f.__esModule)return f;if(16&d&&"function"==typeof f.then)return f}var r=Object.create(null);t.r(r);var c={};e=e||[null,a({}),a([]),a(a)];for(var o=2&d&&f;"object"==typeof o&&!~e.indexOf(o);o=a(o))Object.getOwnPropertyNames(o).forEach((function(e){c[e]=function(){return f[e]}}));return c.default=function(){return f},t.d(r,c),r},t.d=function(e,a){for(var f in a)t.o(a,f)&&!t.o(e,f)&&Object.defineProperty(e,f,{enumerable:!0,get:a[f]})},t.f={},t.e=function(e){return Promise.all(Object.keys(t.f).reduce((function(a,f){return t.f[f](e,a),a}),[]))},t.u=function(e){return{88:"flex-AffinityRegion",101:"flex-FlexPage",138:"flex-WizardBackgroundImageOrColorRegion",233:"flexComponents~Links",243:"flex-HotwireAffiliateToast",263:"shared~Dates",289:"flex-TripsOverviewHero",291:"json-bigint",293:"flex-FlightsFlexibleSearch",353:"flex-EditorialBanner",365:"shared~Gallery",426:"flex-Hotels",481:"flexComponents~WizardFlightPWA",497:"flex-HotelRecentReviews",524:"@shared-ui/lodging-reviews",606:"flex-PropertySummary",688:"eps_template",745:"vueling",749:"flex-WizardFlightPWA",781:"flexComponents~SimpleContainer",793:"flex-DestinationHero",827:"flex-NativeAdContainerRegion",856:"flex-PageHeading",861:"flex-WizardExternalLinkTabPWA",894:"uitk-typeahead",898:"shared-ui-providers",901:"flex-CallToAction",934:"flex-PropertyAmenityDescription",977:"flex-TravelAdvisorMap",981:"utility~hotwire",997:"bahia",1053:"eps_defaults",1059:"flex-MockComponent",1100:"flexComponents~DestinationNeighborhoods",1119:"flex-Coupons",1137:"flex-HotwireMarketingBanner",1139:"@shared-ui/trip-planning-travelpulse",1228:"SeoUtils",1230:"shared~Locations3PP",1242:"flexComponents~ToggleContainer",1265:"iberostar",1276:"flex-PropertyAboutThis",1279:"hotels",1288:"flex-WizardLXPWA",1300:"egencia",1307:"flex-SummarizedHotelsView",1321:"core",1324:"aatraveller",1338:"flexComponents~WizardCarPWA",1360:"flex-TwitterEmbed",1379:"utility~analytics",1423:"flex-FlightsSchedule",1462:"flex-TwoButtons",1497:"@shared-ui/global-navigation-member-wallet",1573:"flex-PropertyNavigationBar",1577:"flex-HotwireDeals",1685:"flexComponents~Editorial",1688:"flex-VisitorBlogs",1694:"flex-Breadcrumbs",1741:"@shared-ui/pricing-price-display",1855:"flex-PropertyReviewsHeadlineWrapper",1875:"flex-MesoAdConfigurationOverride",1902:"flexComponents~WizardHotelPWA",1908:"flex-BiasedWizardRegion",1947:"flex-DestinationWhereToStay",1960:"cheaptickets",1961:"@shared-ui/global-navigation-co-brand-banner",2078:"carrentals",2109:"@shared-ui/customer-notifications",2137:"flex-PropertySpaceDetails",2157:"docomo",2302:"shared~TravelersField",2303:"flex-PropertyFaq",2350:"flex-TopCities",2397:"app-shared",2534:"flex-HotelsView",2665:"flex-RecentlyBookedHotels",2672:"travelocity",2678:"uitk-experimental-map",2725:"eurostar",2756:"flex-AuthContainer",2778:"chartist",2800:"flex-WizardVRPWA",2868:"flex-Flights",2949:"shared~Location",2967:"flex-NearbyFeatures",3010:"flex-PropertyWhatsAround",3020:"flex-Jumplinks",3057:"flex-PropertyBookByPhone",3076:"flex-FluidAd",3111:"@shared-ui/local-expert-activities",3120:"lastminute",3169:"flex-PriceTrendGraph",3208:"flex-SummarizedHotelsCarouselView",3216:"aanz",3227:"@shared-ui/global-navigation-footer",3251:"flex-NativeTileShowcaseItemRegion",3370:"flex-CarVendorAddress",3387:"flex-CookieConsentToggle",3423:"flex-Maps",3472:"flex-PropertyHeroImageWrapper",3495:"uitk",3505:"mgm",3675:"flex-CategoryActivities",3683:"flex-CarReviews",3685:"flex-MerchCampaign",3740:"shared~StackedSticky",3752:"bookabach",3772:"flex-TopNeighborhoods",3804:"flex-PropertyOffers",3841:"td",3850:"flex-PropertySingleOffer",3888:"@shared-ui/trips-lists",3913:"default",3927:"flex-DestinationNearest",3992:"flex-ThemeSelectorRegion",3993:"swoop",3997:"@shared-ui/global-navigation-header",4021:"flexComponents~HotelRecentReviews",4129:"flex-CheckPrices",4167:"flex-NativeTileShowcase",4260:"module-map",4272:"flex-PropertyFiltersView",4279:"ferris",4281:"bns",4287:"expedia",4361:"flex-TravelAdvisor",4421:"flex-PropertyPillFilters",4484:"RedirectBanner",4531:"flexComponents~Hotels",4554:"@shared-ui/customer-virtual-agent-control-exit-survey",4597:"airnz",4619:"bookety",4631:"flex-SponsoredContentMarquee",4771:"flex-CustomerNotificationsWithDialog",4801:"expedia_group",4834:"shared~Merchandising",4848:"flex-ActivitiesByPointOfInterest",4898:"flex-BackgroundImageOverride",4944:"peach",5037:"chase",5053:"flex-InfoCards",5069:"flex-FlightsReview",5085:"flex-BabailleBookingCancellation",5086:"flex-FlightsStructuredTable",5174:"shared~LocationField",5220:"flex-StorefrontWizardTAAP",5290:"flex-StarRatingLinks",5330:"citibanamex",5417:"flex-MockLandingPage",5468:"flex-DestinationCrossLink",5517:"utility~Ads",5528:"flex-BabailleBookingCancellationTerms",5618:"flex-WizardGTPWA",5620:"scroll-tracker",5621:"flex-CentralizedWizard",5670:"flex-RecentlyViewedHotels",5675:"@shared-ui/lodging-form",5699:"flex-StorefrontWizardBEX",5728:"sandbox_theme",5751:"flex-PropertyReviewsWrapper",5900:"flex-TravelersLovedHotels",5910:"@shared-ui/global-navigation-loyalty",5921:"@shared-ui/lodging-property-offers",5936:"flex-GlobalSiteMaps",5954:"flex-PropertySummarySingleOffer",5989:"wotif",6013:"expedia_refresh",6016:"@shared-ui/global-navigation-picker",6068:"melia",6069:"flex-AirportAddress",6099:"flex-TripCostEstimator",6160:"travelnow",6162:"flex-ViewCarousel",6172:"excellencegrp",6192:"flexComponents~Wizard3ppPWA",6234:"flex-NativeTileShowcaseRegion",6258:"flex-StorefrontWizard",6261:"flex-PageHeadingFilterExperience",6269:"flex-HotwireEmailSubscription",6296:"mrjet",6314:"orbitz",6429:"flex-Editorial",6439:"ebookers",6504:"flex-DestinationAttractions",6558:"flex-WizardHotelPWAViews",6559:"flex-SimilarDestinations",6566:"edwardian",6630:"shared~PriceLockup",6636:"flex-TripsOverviewImportant",6668:"flex-Packages",7116:"flex-TripAttachQualification",7118:"@shared-ui/customer-virtual-agent-control",7123:"flex-CenteredContentRegion",7202:"flex-UniversalLink",7220:"flex-MerchEmailSignUp",7240:"flex-Interlinking",7263:"flex-Cars",7265:"graphql",7297:"flex-RecentlyBookedHotelsView",7301:"flex-Deals",7303:"uitk-icons",7326:"hawaiian",7348:"rbc",7397:"lacoleccion",7398:"flex-MadMarquee",7408:"flex-PropertySearchLink",7414:"flex-CustomerNotificationsWrapper",7468:"flex-StorefrontWizardCOMET",7482:"flex-MultiColumn",7503:"flex-EditorialBannerHero",7540:"stayz",7580:"voyager_next",7590:"flex-PropertyImportantInfo",7626:"flex-LinkJuice",7649:"amexgem",7836:"flex-PageHeadingWizard",7871:"flex-TabGroup",7908:"hotwire",7921:"flex-CrossLOBLinks",7955:"taap",7960:"aarp",8024:"shared~CustomerNotifications",8072:"flex-ActivitiesByCategory",8087:"flex-MesoCollapsibleGroupRegion",8107:"flex-HotwireMaps",8125:"flex-NativeMarqueeTile",8136:"flex-WizardCruisePWA",8195:"virginau",8225:"flex-HotelRecentReviewsView",8245:"riu",8267:"flex-DestinationNeighborhoods",8320:"flex-MesoAdGroup",8495:"shared~StorefrontWizard",8543:"flex-MapButton",8600:"flex-Faq",8627:"flex-WizardHotelPWAv2",8702:"flex-LoyaltyAcquisitionBanner",8707:"flex-DestinationVideo",8759:"@shared-ui/pricing-price-details",8817:"flex-TableFlexModule",8842:"barcelo",8874:"flex-PropertyGallery",8907:"flex-PropertyFiltersSort",9044:"uds_default",9070:"@shared-ui/lodging-property-details",9098:"flex-CouponTerms",9100:"flex-PropertyPolicies",9198:"flex-PropertySimilarProperties",9207:"flex-WizardPackagePWA",9220:"flex-Separator",9250:"flex-DestinationDiscoveryMap",9267:"flex-RecentlyViewedWrapper",9322:"flexComponents~ResponsiveToggleContainer",9349:"marriott",9460:"flexComponents~Flights",9495:"vrbo",9498:"flex-PropertyFiltersInteractive",9559:"flex-Ad",9602:"flex-DestinationSuggestions",9683:"flex-SponsoredContentRenderer",9741:"global-components",9762:"flex-DestinationUserReviews",9790:"flexComponents~PropertyFilters",9840:"flex-Wizard3ppPWA",9842:"flexComponents~PropertyOffers",9911:"shared~ReasonsToBelieve",9953:"flex-MobileConfidenceMessagesCarousel",9978:"flex-WizardRegionHotwire"}[e]+"."+{88:"7fcafc8b895919c94eac",101:"582f47b01ce3a5c4bef4",138:"5184622417746e0c75e3",233:"babe44b312614b04387d",243:"17ff5b0fdd16e5546466",263:"85d5734c2766237cba11",289:"26c9efd85a4206411306",291:"aff5e53aeba1231e625c",293:"f5632c96c70634acc435",353:"50d38bec91044e3facb1",365:"2f6ba83d8c07fef2c8c1",426:"9d2e0eb2f4438adee967",481:"4a7b5b6c3b602b31fabb",497:"a851eb51d47921e042bb",524:"9c8d443aaf7c02859b8f",606:"74f09117b1f9dbbf49fb",688:"b041c20634ede4630a6c",745:"f1f475b5ce6f669dd5ef",749:"b730fbe7a22ed1173989",781:"8ec4cc3a7a49580d7a76",793:"ab5d574a0cbc7a123500",827:"32c5e39c4d91dc3d4ebc",856:"904c545aead7208b27ab",861:"c7a6f1fea2f3ac75c494",894:"4af0f140605ad5076e84",898:"45f3aede174a36ebe5ca",901:"8bcb0c914f3dac2babb4",934:"6941438e30915ed96cbb",977:"c37fd9b6735557d3faca",981:"ff4a00f97d213e000fe3",997:"f84a314cf989dad2c177",1053:"34b0d23839dc7242b47a",1059:"4437bd620d41637ac813",1100:"f6851f6428b1c3b3795b",1119:"ff3b0cdc79fadacb6bf9",1137:"988fa8d1ba549c217214",1139:"5104d66be1e26b4303f8",1228:"7c3d572a4a284e1c4e2c",1230:"2d77f3166b17d4516af4",1242:"dcdd91b1d849bef90d73",1265:"ff901755d2db82e4e91b",1276:"bb9b437bd12ba976cb81",1279:"a77da3288074b6280fac",1288:"89f332461a4e3ceded66",1300:"62c489367f21caa3e3d6",1307:"ee9a71b48cf0616cb65b",1321:"e45d7f045ebe4b2d72ad",1324:"8cfd2b8cc01aadfa7ee9",1338:"475104891f80ba63abff",1360:"e3c5c19343818cdf1f3b",1379:"ac858a78f21e7b8f23cd",1423:"bd0aaa6edac053d49c57",1462:"1283c7b9974589478d4b",1497:"5e78d533413cb9d04c28",1573:"22acc9526726182442bf",1577:"929aa3429daf61092ab9",1685:"6ef4929124949cf058b9",1688:"23ab3c686c32b5d074cc",1694:"f1fa99e643691cc6aee7",1741:"94f2bdbca47086be89ad",1855:"c49dc0ca17e50a2535ce",1875:"d0cfc95d0063d61fa95d",1902:"6f42371b238871f8839e",1908:"36b58923629b8296dba8",1947:"8cd91c43c50f51575da4",1960:"cf18bd033bc8a9453d87",1961:"6f8624d31519c1748e57",2078:"b7ea2e613c0350bf2301",2109:"93e8e67e959899125202",2137:"d80ff97d07e3b60aba28",2157:"c6d2fb334107f69f8de6",2302:"3b5c8766523191c7cce9",2303:"936fbfac92d6dbe8ca64",2350:"2a4777781b5792a3438e",2397:"74ffb344dbd83b730e90",2534:"e7a21db1bd89e4c0d2c6",2665:"63210be4b3c27ed5528b",2672:"34d7c75b000bccb5dafa",2678:"14c347f531ac2c60992e",2725:"de5e8e66495275e4ebf5",2756:"528e60cff0af84a477f5",2778:"8cdea80fb11482d59f50",2800:"6ad3427f4668148d8c59",2868:"093bc0beef7a78c1cd06",2949:"0262d21880f34297bde6",2967:"fdba392f82dddfb2ff04",3010:"93c9dd8830c1337b95c4",3020:"8ac1b956c1ee0ebbd08a",3057:"cd6233fab117e9fe2ff0",3076:"0be6a4f8134e3bf2d31b",3111:"e521008aaeb48fbaf84d",3120:"8234043c5923a3ea0bfa",3169:"538ae4a6617d93b954da",3208:"d7e67f9f0f63809dfb2a",3216:"662831559a739c7121cd",3227:"7af66ae720153646e89f",3251:"600063e1b786f4fe1ee7",3370:"cd90a2f8360c192fafc2",3387:"e75b3f5da6857add58c3",3423:"23e679a32cc0e17356b8",3472:"5a804d7adbf3771fbbaf",3495:"94f5bcf97c41d6a9be0f",3505:"68c4241a01516c5b7779",3675:"50cfdc0c3c478e7bdac3",3683:"0b3d2954f9fdaeb59894",3685:"5fe1aecc1a6f79d3300b",3740:"4e9bd8581ff9faab40f9",3752:"dde78236dfa1e503151a",3772:"a38f9b0ac5818d41a28e",3804:"5de7c40a8f1e917451e3",3841:"ab663d97b79724213de4",3850:"ff888eb8320c2edcb30f",3888:"a7117d310871e1205010",3913:"ac467b20e95bfb2fdd2f",3927:"f09fe454cb0da4aff35a",3992:"7e396135acac7d1733e3",3993:"fd146a16396250650b1b",3997:"9403cb79e7d74aae6fd2",4021:"9c2fb4c08b99c8e7f609",4129:"48cbb2d9507fc50ac21f",4167:"d9e00017f5448e89fc38",4260:"ad87c06b58486d950cbe",4272:"73e4f65ca9164cee00f7",4279:"ee8becf15d0e45c88ea8",4281:"0ec9ee8f0db578498553",4287:"5485e01075f056c44759",4361:"6c9d12bc8586a3dfdca6",4421:"d7ba0783a5019b14b5f4",4484:"642dd340d6430821935b",4531:"203c13df07474c561596",4554:"493ff587d4cc1bba58c5",4597:"9ff554ad18007341a5d4",4619:"0f085cad5b7d2b3dcd3c",4631:"614dbb4abd6c5c0a877c",4771:"ca5f4e094c9788588942",4801:"884bdee7975fd793e35c",4834:"03e9ad214f47ef00b573",4848:"a781c4d95771670d3560",4898:"3043ff8fbb5447dc8c5c",4944:"39f8c38f30fc4a049a97",5037:"5d83553b24d10694d1d4",5053:"15c3f4e397edb96a7004",5069:"ddc01230166a2e7d1ad2",5085:"84d9b3b725152c0e6db7",5086:"9d4c49d80b4971f383b8",5174:"c1bf65db1a7c3e849086",5220:"73916dc375f98a515f93",5290:"4963506cadcd28e682b1",5330:"746d17f414a581236351",5417:"403b3faf7564c5466160",5468:"d9194522aff9b02fbd1c",5517:"7684ba464c41abe5fc63",5528:"784c943d085115192496",5618:"52e8025588c8e595c3a2",5620:"bae011e1462fded3ea6f",5621:"b69e81da57fe3a1ecf6e",5670:"effed9b798250b3ddde1",5675:"a904c66ffb39145df764",5699:"f5429931d8e702ddfa5b",5728:"60a7d16e8e46becc6121",5751:"c641458428b258e3ddc0",5900:"6d68ea846d5ed2834249",5910:"cff1182884657b7855cc",5921:"79e7603738a4288046ef",5936:"ad9260d75d8dc81c6ec9",5954:"ea94bfef516eca2dc83b",5989:"898df67766a3956cb5e7",6013:"7a03afa5c2bac7f92e15",6016:"4d4beff52baa7370f9c0",6068:"6300fe46571aacc56583",6069:"f31781ba7ac08528d308",6099:"05dd0f579e41b5772a38",6160:"609ffa2e9558660afe89",6162:"1ccee8ac5742467d647b",6172:"25791383466bf0899ec1",6192:"012c7e1cc583393ed9ad",6234:"3183af88e1a3fb0c5230",6258:"c918a7ade93b718a3cb0",6261:"21179883bf0b38af7ce1",6269:"5cdfbd69a17300550047",6296:"e2b523f96c623ea69298",6314:"1b0f4f847cee0526b490",6429:"4cd7b72f7969de7e441d",6439:"f42837880fb36140b577",6504:"ca26c03386ac5995f5cb",6558:"431c20d5371919fa2f4e",6559:"36efd11b023febe2d6a4",6566:"694efe6ff36f66938d68",6630:"0d4d6a876db27a78af95",6636:"ccfc6ff5ccc169eaac54",6668:"d48f657700ae2d5e24eb",7116:"2e25ae6e09158e66d7b7",7118:"166f100d46533e042055",7123:"f2b514dc7d2c7cbe0a40",7202:"8395ad46d2d4052f72ee",7220:"97ca7db56958eee3bb00",7240:"1c79b99c5e44dc3f361b",7263:"a4aad8b371f818795bab",7265:"6acce93082a4aa5391e5",7297:"41b11dd44a01e70db24c",7301:"bcfce381f00b3d49ae37",7303:"f2f5cbc6be782ca11862",7326:"486275f185675ce74969",7348:"2f5f20ca34e40e121080",7397:"456dd0350d6395e9b2e8",7398:"17240b9f27ff8e04dc0e",7408:"037658ecb4373f89b7a1",7414:"e15b448a5c867a486780",7468:"4d1e2d5a0669afd5d9ab",7482:"684c5824d7a011f784ae",7503:"46391657d88705111cab",7540:"41b258687abd61c11858",7580:"32e4836c6b25783566ac",7590:"82457d7477a7a62ae8d9",7626:"78292911547f4df1b101",7649:"679d67f96c6d6e2a2921",7836:"e5a89b2e77d757916ecc",7871:"fc06c517bcba126032fc",7908:"9e10da2b0b9a3ce8401f",7921:"77633734472545b645e0",7955:"57efa9631db8b0b8ec21",7960:"e3c1ef093b5331c2e71e",8024:"20daf342db6d9045ae7f",8072:"68aa47da39761a49c753",8087:"403f401b172f074577b4",8107:"c2f779f8974241826d10",8125:"00953e55ef22e949a463",8136:"0cfcdca12b819c69f58b",8195:"2fdbe648e91ba7bb96b6",8225:"05ec2d45a920ed1bc594",8245:"26f1df0b2728d5d15fa3",8267:"60ef02d1b70d161f863c",8320:"fe8815de7744b334981b",8495:"e67939b87e7694fde087",8543:"8fb3f0d97089586b3be2",8600:"5809cf2839ee0707eda6",8627:"462a6339e77796fd0623",8702:"ed348b83bcd8117f58de",8707:"65b8d015eed385295f7d",8759:"3040fe3df6fd8f37557b",8817:"0407a7341fc6f05570c3",8842:"79de74927a6261bbe0d8",8874:"6fb34621faedc56cd224",8907:"f51c6ae691651562882a",9044:"e931759d951915dc3167",9070:"2567a91b6f248367e36b",9098:"e09958b69412b83d10d5",9100:"2a67ba9a989784b12c67",9198:"93e180b07c9551227dcb",9207:"d8d36f4398aab40079b2",9220:"c788a60a2be0c5d53e37",9250:"d6ace33a3d5dd3b9cb28",9267:"c94095f2a21f674f03c8",9322:"841011244cbf1e2188fd",9349:"eb7ce819116c7c29e9a6",9460:"a8f04fc05333f07bd259",9495:"2fe7373a46ee73054331",9498:"08a691476ac29d381e1e",9559:"a9316917381b8431cc53",9602:"901e62bde80d240caa98",9683:"6098b08623c62436f199",9741:"7476162baf4c67c8f2b0",9762:"b776d956e0bb82f43957",9790:"ad7ec81a5070afa66cc5",9840:"71eedc027cb921cf6ba8",9842:"af52591f0e78cfab443b",9911:"3552339834a73304d85d",9953:"ebdf29a637ede38448e7",9978:"7eec844ad40441a03fa3"}[e]+".js"},t.g=function(){if("object"==typeof globalThis)return globalThis;try{return this||new Function("return this")()}catch(e){if("object"==typeof window)return window}}(),t.hmd=function(e){return(e=Object.create(e)).children||(e.children=[]),Object.defineProperty(e,"exports",{enumerable:!0,set:function(){throw new Error("ES Modules may not assign module.exports or exports.*, Use ESM export syntax, instead: "+e.id)}}),e},t.o=function(e,a){return Object.prototype.hasOwnProperty.call(e,a)},f={},d="blossom-flex-ui:",t.l=function(e,a,r,c){if(f[e])f[e].push(a);else{var o,i;if(void 0!==r)for(var l=document.getElementsByTagName("script"),b=0;be.MIN_IDENTIFIER_LENGTH?t:""}return e.setGlobalData=function(e,t){e&&null!=t&&(s.__globalData[e]=t)},e.getGlobalData=function(e){return s.__globalData[e]},e.setClientLoggingInstance=function(e){i=e},e.getLoggerWithIdentifier=function(t){return new e(t)},e.prototype.performance=function(){for(var e=[],t=0;t0){var n=1===e.length?e[0]:e;i.logTrxEvent(this.identifier,n)}},e.prototype.logEvent=function(e){for(var t=[],n=1;n0&&(n.label=e,n[e+"_elapsedTime"]=(new Date).getTime()-this._startTime),t&&("string"==typeof t?t={message:t}:t instanceof Array&&(t={message:t.toString()}),Object.keys(t).length>0&&(n=i(i(i({},t),a.__globalData),n),this.sendPerfBeacon(n)))},e.prototype.logMessage=function(t,n){var o={systemEvent:t.systemEvent,label:t.label,url:'"'+e.cleanString(window.location.href||"")+'"'};if(n&&("string"==typeof n?n={message:n}:n instanceof Array?n={message:n.toString()}:n instanceof Error&&(n={message:n.message}),Object.keys(n).length>0)){var r=i(i(i({},n),a.__globalData),o);this.sendMessageBeacon(r)}},e.prototype.logErrorDetails=function(t){var n="",i=t.error,o=t.message,r=t.url,s=t.line,a=t.col;i&&i instanceof Error||(i={});var c=i.descriptor||"",u=i.severity||"unclassified",l=i.errorCatalogRef||"",f=document.documentElement&&document.documentElement.clientWidth||0;i.stack&&(n=i.stack,n='"'+e.cleanString(n)+'"'),o&&0!==o.length||(o=i.message||i.name||""),r&&0!==r.length||(r=window.location.href||"",r='"'+e.cleanString(r)+'"');var d={onErrorMsg:o='"'+e.cleanString(o)+'"',onErrorUrl:r,onErrorLine:s?String(s):"",onErrorCol:a?String(a):"",onErrorStack:n,clientWidth:f,severity:u,descriptor:c,errorCatalogRef:l};this.logMessage(t,d)},e.prototype.flattenFields=function(e,t,n){var i,o=this;return void 0===t&&(t={}),"object"==typeof e&&e&&Object.keys(e).forEach((function(r){i=n?n+"_"+r:r,"object"==typeof e[r]?o.flattenFields(e[r],t,i):t[i]=e[r]})),t},e.getISODateString=function(e){return e.toISOString?e.toISOString():e.getFullYear().toString()+"-"+e.getMonth()+"-"+e.getDate()+"T"+e.getHours()+":"+e.getMinutes()+":"+e.getSeconds()},e.getPageName=function(){return r.AnalyticsContext.pageName||"page.undefined"},e.paramsFromObject=function(e){var t,n=[];if(Object.keys(e).length>0)for(var i in e)t=i+"="+encodeURIComponent(String(e[i]).replace(/n|r/gm,"")),n.push(t);return n.join("&")},e.prototype.sendMessageBeacon=function(t){var n;t&&Object.keys(t).length>0&&(n=i(i({action:"logErrors",logTime:e.getISODateString(new Date),pageName:e.getPageName()},t),this._fixedParams),new s.Beacon(this._messageBeaconUrl+"?"+e.paramsFromObject(n)).send())},e.prototype.sendPerfBeacon=function(t){var n;t&&Object.keys(t).length>0&&(n=i(i({action:"logTrxEvent",logTime:e.getISODateString(new Date),pageName:e.getPageName()},t),this._fixedParams),new s.Beacon(this._perfBeaconUrl+"?"+e.paramsFromObject(n)).send())},e.cleanString=function(e){return"string"==typeof e?e.replace(/'/gi,"`").replace(/(vrnt)/gi," ").replace(/(s)+/gi," "):""},e}();t.ClientLogging=u},11342:function(e,t){Object.defineProperty(t,"__esModule",{value:!0}),t.__globalData=void 0,t.__globalData={}},82040:function(e,t,n){Object.defineProperty(t,"__esModule",{value:!0});var i=n(88859);Object.defineProperty(t,"ClientLogger",{enumerable:!0,get:function(){return i.ClientLogger}})},2638:function(e,t){Object.defineProperty(t,"__esModule",{value:!0}),t.getErrorString=void 0,t.getErrorString=function(e){return"Error(name="+e.name+", message="+e.message+", stack="+e.stack+")"}},67701:function(e,t,n){var i=this&&this.__createBinding||(Object.create?function(e,t,n,i){void 0===i&&(i=n),Object.defineProperty(e,i,{enumerable:!0,get:function(){return t[n]}})}:function(e,t,n,i){void 0===i&&(i=n),e[i]=t[n]}),o=this&&this.__exportStar||function(e,t){for(var n in e)"default"===n||t.hasOwnProperty(n)||i(t,e,n)};Object.defineProperty(t,"__esModule",{value:!0}),o(n(26422),t),o(n(37099),t),o(n(26422),t),o(n(89137),t),o(n(2638),t)},89137:function(e,t){Object.defineProperty(t,"__esModule",{value:!0})},26422:function(e,t){var n;Object.defineProperty(t,"__esModule",{value:!0}),t.NOOP_LOGGER=t.LogFormat=void 0,function(e){e.STRING="string",e.JSON="json"}(n=t.LogFormat||(t.LogFormat={})),t.NOOP_LOGGER={logFormat:n.STRING,logEvent:function(e){for(var t=[],n=1;n=e.length&&(e=void 0),{value:e&&e[i++],done:!e}}};throw new TypeError(t?"Object is not iterable.":"Symbol.iterator is not defined.")};e.exports=function(e){var t={};function n(i){if(t[i])return t[i].exports;var o=t[i]={i:i,l:!1,exports:{}};return e[i].call(o.exports,o,o.exports,n),o.l=!0,o.exports}return n.m=e,n.c=t,n.d=function(e,t,i){n.o(e,t)||Object.defineProperty(e,t,{configurable:!1,enumerable:!0,get:i})},n.n=function(e){var t=e&&e.__esModule?function(){return e.default}:function(){return e};return n.d(t,"a",t),t},n.o=function(e,t){return Object.prototype.hasOwnProperty.call(e,t)},n.p="",n(n.s=4)}([function(e,t){var n;n=function(){return this}();try{n=n||Function("return this")()||(0,eval)("this")}catch(i){"object"==typeof window&&(n=window)}e.exports=n},function(e,t,n){(function(t){var n=function(){var e=window.performance,n=((e||{}).timing||{}).navigationStart||i();function o(){return void 0===t.gaMarks&&(t.gaMarks=[]),t.gaMarks}function r(){return void 0===t.gaMeasures&&(t.gaMeasures=[]),t.gaMeasures}function s(){return"function"==typeof(window&&window.performance||{}).now?e.now():i()-n}function a(e){return c(u(),e)}function c(e,t){var n=e.filter((function(e){return e.name===t}));return n.length>0?n[0]:void 0}function u(){return"function"==typeof(e||{}).getEntriesByType?e.getEntriesByType("mark"):"function"==typeof(e||{}).webkitGetEntriesByType?e.webkitGetEntriesByType("mark"):o()}return{mark:function(t){"function"==typeof(e||{}).mark?e.mark(t):"function"==typeof(e||{}).webkitMark?e.webkitMark(t):o().push({name:t,entryType:"mark",startTime:s(),duration:0})},measure:function(t,n,i){if("function"==typeof(e||{}).measure)e.measure(t,n,i);else if("function"==typeof(e||{}).webkitMeasure)e.webkitMeasure(t,n,i);else{var o=0,c=s();if(n){var u=a(n);u?o=u.startTime:((e||{}).timing||{})[n]&&(o=e.timing[n]-e.timing.navigationStart)}if(i){var l=a(i);l?c=l.startTime:((e||{}).timing||{})[i]&&(c=e.timing[i]-e.timing.navigationStart)}r().push({name:t,entryType:"measure",startTime:o,duration:c-o})}},getGaMarks:o,getGaMeasures:r,getEntriesByName:function(t){return"function"==typeof(e||{}).getEntriesByName?e.getEntriesByName(t):"function"==typeof(e||{}).webkitGetEntriesByName?e.webkitGetEntriesByName(t):[]},findMark:a,findMeasure:function(t){return c(function(){if("function"==typeof(e||{}).getEntriesByType)return e.getEntriesByType("measure");if("function"==typeof(e||{}).webkitGetEntriesByType)return e.webkitGetEntriesByType("measure");return r()}(),t)},clearMarks:function(n){"function"==typeof(e||{}).clearMarks?e.clearMarks(n):t.gaMarks=u().filter((function(e){return e.name!==n}))},findSpecificRow:c,toJSON:function(){return"function"==typeof(e||{}).toJSON?e.toJSON():{timing:(e||{}).timing||{}}}}}();function i(){return"function"==typeof Date.now?Date.now():Number(new Date)}e.exports=n}).call(t,n(0))},function(e,t,n){(function(t){var i=n(3);function o(e){i.isTestEnvironment()&&console.log(e)}e.exports={toLogStore:function(e){try{(i.isTestEnvironment()||function(e){if("undefined"==typeof document||void 0===document.cookie)return!1;return-1!==document.cookie.indexOf(e)}("paLogStore=true"))&&(t&&t.paLogStore&&Array.isArray(t.paLogStore)||(t.paLogStore=[],t.paLogStoreSize=100),t.paLogStore.push(e),t.paLogStore.length>t.paLogStoreSize&&t.paLogStore.shift())}catch(n){o(n)}},log:o}}).call(t,n(0))},function(e,t,n){(function(t){var n=/(?:(?:test|int|stress).expedia.com|exp-(?:test|int).net|karmalab.net|expedmz.com|staging.*.(?:traveltainment.de|myersmediagroup.com)|localhost|docweb.exp-tools.net)$/i;function i(){return"undefined"!=typeof window}function o(){return i()&&window.performance}e.exports={isTestEnvironment:function(){return i()&&"undefined"!=typeof location?Boolean(location.hostname.match(n)):-1===["prod","production"].indexOf(t.env.NODE_ENV)},isLocalEnvironment:function(){return"undefined"!=typeof location&&"localhost"===location.hostname},isBrowser:i,isPerformanceTimingSupported:function(){return o()&&window.performance.timing&&void 0!==window.performance.timing.navigationStart},isPerformanceMarkSupported:function(){return o()&&("function"==typeof window.performance.mark||"function"==typeof window.performance.webkitMark)},isTrackingDisabled:function(){return i()&&navigator&&"1″===navigator.doNotTrack},isBeaconSupported:function(){return i()&&navigator&&"function"==typeof navigator.sendBeacon}}}).call(t,n(19))},function(e,t,n){var i=n(5);e.exports=new i},function(e,t,n){(function(t){var i=n(6),o=n(1),r=n(18),s="Page Usable",a="Page Change",c=["deviceId","siteId","requestId","pageName","additionalData"];function u(e,t){e&&c.forEach((function(n){e.hasOwnProperty(n)&&("siteId"===n&&isNaN(e[n])?console.log("WARNING: siteId must be Integer!"):t[n]=e[n])}))}var l=function(){function e(e){var t=this;void 0===e&&(e={}),this.ctx={},this.waitingMessage={},this.setContext(e),this.findMark=function(e){return o.findMark(e)},this.findMeasure=function(e){return o.findMeasure(e)},this.clearMarks=function(e){return o.clearMarks(e)},this.mark=function(e){return o.mark(e)},this.measure=function(e,t,n){return o.measure(e,t,n)},this.pul=function(e,n){void 0===t.puListener?(t.puListener=e,t.puScope=n):console.log("PageUsableListener has already been initialized")}}return e.prototype.setContext=function(e){u(e,this.ctx)},e.prototype.getFilteredPageUsableTime=function(){var e=this.getPageUsableTime();return e&&e.length>0&&(e=parseFloat((e[0].startTime/1e3).toFixed(2))),e},e.prototype.justMarkPageUsable=function(e,t){var n=this;void 0===e&&(e=function(){}),(t||e&&(e.callback||e.microMessages))&&(this.microMessages=(e||{}).microMessages||t.microMessages,e=(e||{}).callback||t.callback),setTimeout((function(){n.findMark(s)?console.log("WARNING: marking a page that was already usable – value won't be updated – use reset() first"):(n.clearMarks(s),n.mark(s));var t=n.getFilteredPageUsableTime();"function"==typeof n.puListener&&n.puListener.call(n.puScope,t),"function"==typeof e&&e(t,n.ctx)}),50)},e.prototype.publish=function(e){var t=(e||{}).pageUsableTime||this.getFilteredPageUsableTime(),n=(e||{}).microMessages||[];if(this.PlatformAnalytics&&"function"==typeof this.PlatformAnalytics.getInstance&&this.PlatformAnalytics.getInstance())i.publishPageUsableToUisPrime(this.PlatformAnalytics.getInstance(),n,t),this.waitingMessage={};else if(e&&e.uisPrime)this.waitingMessage={uisPrime:!0,microMessages:n,pageUsableTime:t};else if(this.setContext(e),this.findMark(s))try{!function(e,t){var n={};u(e,n),n.pageUsableTime=t,r.publish(n)}(this.ctx,this.getFilteredPageUsableTime())}catch(o){console.log("Unable to publish performance metrics"+o.message)}else console.log("WARNING: trying to publish before page being usable")},e.prototype.markPageUsable=function(e,n,i){var o=this;if(void 0===e&&(e={}),void 0===n&&(n=function(){}),i||e.microMessages||e.callback){var r=e.microMessages||(i||{}).microMessages;n=e.callback||(i||{}).callback,this.justMarkPageUsable({microMessages:r,callback:function(e){o.publish({uisPrime:!0,microMessages:r}),n(e)}})}else this.setContext(e),this.justMarkPageUsable((function(e,i){if(isNaN(o.ctx.siteId)){var r=isNaN(t.siteid)?isNaN(t.site_id)?isNaN(t.siteId)?NaN:t.siteId:t.site_id:t.siteid;isNaN(r)||(i.siteId=parseInt(r,10))}o.publish(i),"function"==typeof n&&n(e,i)}))},e.prototype.getPageUsableTime=function(){var e=(this.findMark(s)||{}).startTime-((this.findMark(a)||{}).startTime||0);return Math.round(10*e)/10},e.prototype.reset=function(e){this.setContext(e),this.clearMarks(s),this.clearMarks(a),this.mark(a)},e.prototype.setPlatformAnalyticsClass=function(e,t){void 0===t&&(t={isPublishWebVitals:!1}),this.PlatformAnalytics=e,this.waitingMessage.pageUsableTime?this.publish(this.waitingMessage):this.findMark(s)&&this.publish({uisPrime:!0}),i.publishInteractionMetrics(this.PlatformAnalytics.getInstance()),t.isPublishWebVitals&&i.publishWebVitals(this.PlatformAnalytics.getInstance())},e.prototype.publishWebVitals=function(){this.PlatformAnalytics&&"function"==typeof this.PlatformAnalytics.getInstance&&this.PlatformAnalytics.getInstance()&&i.publishWebVitals(this.PlatformAnalytics.getInstance())},e}();e.exports=l}).call(t,n(0))},function(e,t,n){(function(t){var i=n(7),o=n(9),r=n(1),s=n(11),a=n(12),c=n(13),u=n(14),l=n(15),f={navigator:t.navigator||{}};e.exports={publishInteractionMetrics:function(e){if(e&&"function"==typeof e.trackEvent){i.collect({schemaName:"interactivityMetrics",messageContent:{}},(function(t){o.collect(t,s,(function(t){0!==Object.keys(t.messageContent).length&&e.trackEvent(t,"page-usable")}))}))}else console.error("[PerformanceMetrics] cannot publish interactionMetrics to Uis Prime (platformAnalytics not defined)")},publishPageUsableToUisPrime:function(e,t,n){if(void 0===t&&(t=[]),void 0===n&&(n=0),e&&"function"==typeof e.trackEvent){Array.isArray(t)||(t=[t]);var i={schemaName:"performanceMetrics",messageContent:{markName:"Page Usable",markValue:n}};c.collect(i,f),a.collect(i,r,(function(n){u.collect(n,r,(function(n){t.push(n),e.trackEvent(t,"page-usable")}))}))}else console.error("[PerformanceMetrics] cannot publish page usable to Uis Prime (platformAnalytics not defined)")},publishWebVitals:function(e){if(e&&"function"==typeof e.trackEvent){var t=l.uisPrimeOnReport(e);l.report(t)}else console.error("[PerformanceMetrics] cannot publish web vitals to Uis Prime (platformAnalytics not defined)")}}}).call(t,n(0))},function(e,t,n){(function(t){n(8),e.exports={collect:function(e,n){try{t.perfMetrics.onFirstInputDelay((function(t){t&&(e.messageContent.firstInputDelay=t),n(e)}))}catch(i){n(e)}}}}).call(t,n(0))},function(e,t){!function(e,t){var n,i,o,r=[],s={passive:!0,capture:!0},a=new Date,c="pointerup",u="pointercancel";function l(e,r){n||(n=r,i=e,o=new Date,m(t),f())}function f(){i>=0&&i1e12?new Date:performance.now())-n.timeStamp;"pointerdown"==n.type?function(n,i){function o(){l(n,i),a()}function r(){a()}function a(){t(c,o,s),t(u,r,s)}e(c,o,s),e(u,r,s)}(i,n):l(i,n)}}function m(e){["click","mousedown","keydown","touchstart","pointerdown"].forEach((function(t){e(t,d,s)}))}m(e),self.perfMetrics=self.perfMetrics||{},self.perfMetrics.onFirstInputDelay=function(e){r.push(e),f()}}(addEventListener,removeEventListener)},function(e,t,n){n(10),e.exports={collect:function(e,t,n){try{t.getFirstConsistentlyInteractive().then((function(t){t&&(e.messageContent.timeToInteractive=t),n(e)}))}catch(i){n(e)}}}},function(e,t,n){(function(e){!function(){if("PerformanceLongTaskTiming"in e){var t=e.__tti={e:[]};t.o=new PerformanceObserver((function(e){t.e=t.e.concat(e.getEntries())})),t.o.observe({entryTypes:["longtask"]})}}()}).call(t,n(0))},function(e,t,n){(function(n){var i;!function(){var o="undefined"!=typeof window&&window===this?this:void 0!==n&&null!=n?n:this,r="function"==typeof Object.defineProperties?Object.defineProperty:function(e,t,n){e!=Array.prototype&&e!=Object.prototype&&(e[t]=n.value)};function s(){s=function(){},o.Symbol||(o.Symbol=c)}var a=0;function c(e){return"jscomp_symbol_"+(e||"")+a++}function u(){s();var e=o.Symbol.iterator;e||(e=o.Symbol.iterator=o.Symbol("iterator")),"function"!=typeof Array.prototype[e]&&r(Array.prototype,e,{configurable:!0,writable:!0,value:function(){return l(this)}}),u=function(){}}function l(e){var t=0;return function(e){return u(),(e={next:e})[o.Symbol.iterator]=function(){return this},e}((function(){return to-n?n=null:n=5e3>o-(n=r.length?r[r.length-1].end:t)?null:Math.max(n,i),n&&(e.s(n),clearTimeout(e.j),e.i=!1,e.c&&e.c.disconnect(),e.h&&e.h.disconnect()),y(e,performance.now()+1e3)}),t-performance.now()),e.v=t)}h.prototype.getFirstConsistentlyInteractive=function(){var e=this;return new Promise((function(t){e.s=t,"complete"==document.readyState?w(e):window.addEventListener("load",(function(){w(e)}))}))},h.prototype.m=function(e){this.f.set(e,performance.now())},h.prototype.l=function(e){this.f.delete(e)},h.prototype.B=function(){y(this,performance.now()+5e3)},o.Object.defineProperties(h.prototype,{g:{configurable:!0,enumerable:!0,get:function(){return[].concat(d(this.f.values()))}}});var b={getFirstConsistentlyInteractive:function(e){return e=e||{},"PerformanceLongTaskTiming"in window?new h(e).getFirstConsistentlyInteractive():Promise.resolve(null)}};void 0!==e&&e.exports?e.exports=b:void 0===(i=function(){return b}.apply(t,[]))||(e.exports=i)}()}).call(t,n(0))},function(e,t,n){(function(t){function n(e,t,n,i){void 0!==n&&void 0!==i&&(e[t]=n-i)}e.exports={collect:function(e,i,o){var r=i.toJSON();void 0!==r.timing?(n(e.messageContent,"dnsLookupTime",r.timing.domainLookupEnd,r.timing.domainLookupStart),n(e.messageContent,"timeToFirstByte",r.timing.responseStart,r.timing.fetchStart),n(e.messageContent,"tcpConnectionTime",r.timing.connectEnd,r.timing.connectStart),n(e.messageContent,"pageLoadTime",r.timing.domContentLoadedEventEnd,r.timing.navigationStart),e.messageContent.pageLoadTime&&e.messageContent.pageLoadTime<0?t.addEventListener("load",(function(){n(e.messageContent,"pageLoadTime",r.timing.domContentLoadedEventEnd,r.timing.navigationStart),o(e)})):o(e)):o(e)}}}).call(t,n(0))},function(e,t){function n(e,t,n){void 0!==n&&(e[t]=n)}e.exports={collect:function(e,t){if(t&&t.navigator){var i=t.navigator,o=i.connection||i.mozConnection||i.webkitConnection;o&&(n(e.messageContent,"networkEffectiveType",o.effectiveType),n(e.messageContent,"networkDownLink",o.downlink))}}}},function(e,n,i){(function(n){e.exports={collect:function(e,i,o){if(void 0!==n.PerformancePaintTiming){var r=i.getEntriesByName("first-contentful-paint");if(r&&r.length>0){var s=r[0];return e.messageContent.firstContentfulPaint=Math.round(s.startTime+s.duration),void o(e)}if(void 0!==n.PerformanceObserver)new n.PerformanceObserver((function(n){var i,r;try{for(var s=t(n.getEntries()),a=s.next();!a.done;a=s.next()){var c=a.value;"first-contentful-paint"===c.name&&(e.messageContent.firstContentfulPaint=Math.round(c.startTime+c.duration),o(e))}}catch(u){i={error:u}}finally{try{a&&!a.done&&(r=s.return)&&r.call(s)}finally{if(i)throw i.error}}})).observe({entryTypes:["paint"]});else o(e)}else o(e)}}}).call(n,i(0))},function(e,t,n){var i=n(16),o=n(17),r=function(){};e.exports={report:function(e){"undefined"!=typeof window&&e&&"function"==typeof e&&(i.getCLS(e),i.getLCP(e))},uisPrimeOnReport:function(e){var t=r;return e&&"function"==typeof e.trackEvent?t=function(t){e.trackEvent(o.webVitalsMapper(t),"timing")}:console.error("[PerformanceMetrics] cannot publish web vitals to Uis Prime (platformAnalytics not defined)"),t}}},function(e,t,n){Object.defineProperty(t,"__esModule",{value:!0}),n.d(t,"getCLS",(function(){return p})),n.d(t,"getFCP",(function(){return v})),n.d(t,"getFID",(function(){return h})),n.d(t,"getLCP",(function(){return y})),n.d(t,"getTTFB",(function(){return b}));var i,o,r=function(){return"".concat(Date.now(),"-").concat(Math.floor(8999999999999*Math.random())+1e12)},s=function(e){var t=arguments.length>1&&void 0!==arguments[1]?arguments[1]:-1;return{name:e,value:t,delta:0,entries:[],id:r(),isFinal:!1}},a=function(e,t){try{if(PerformanceObserver.supportedEntryTypes.includes(e)){var n=new PerformanceObserver((function(e){return e.getEntries().map(t)}));return n.observe({type:e,buffered:!0}),n}}catch(e){}},c=!1,u=!1,l=function(e){c=!e.persisted},f=function(){addEventListener("pagehide",l),addEventListener("unload",(function(){}))},d=function(e){var t=arguments.length>1&&void 0!==arguments[1]&&arguments[1];u||(f(),u=!0),addEventListener("visibilitychange",(function(t){var n=t.timeStamp;"hidden"===document.visibilityState&&e({timeStamp:n,isUnloading:c})}),{capture:!0,once:t})},m=function(e,t,n,i){var o;return function(){n&&t.isFinal&&n.disconnect(),t.value>=0&&(i||t.isFinal||"hidden"===document.visibilityState)&&(t.delta=t.value-(o||0),(t.delta||t.isFinal||void 0===o)&&(e(t),o=t.value))}},p=function(e){var t,n=arguments.length>1&&void 0!==arguments[1]&&arguments[1],i=s("CLS",0),o=function(e){e.hadRecentInput||(i.value+=e.value,i.entries.push(e),t())},r=a("layout-shift",o);r&&(t=m(e,i,r,n),d((function(e){var n=e.isUnloading;r.takeRecords().map(o),n&&(i.isFinal=!0),t()})))},g=function(){return void 0===i&&(i="hidden"===document.visibilityState?0:1/0,d((function(e){var t=e.timeStamp;return i=t}),!0)),{get timeStamp(){return i}}},v=function(e){var t,n=s("FCP"),i=g(),o=a("paint",(function(e){"first-contentful-paint"===e.name&&e.startTime0){for(var i=0;i
Source